Bonaire Vacation Tips
Welcome to our guide full of Bonaire Vacation Tips! Whether you are a seasoned traveler or coming to our beautiful island for the first time, this guide is full of useful information to make your vacation memorable.
Sunwise Bonaire was established on February 25, 2013, and from that point on, the Sunwise team has developed into experts in the real estate and rental management of vacation and long-term rental properties on Bonaire. With a large portfolio of accommodations ranging from luxury villas to cozy vacation apartments, Sunwise Bonaire ensures that every guest has an unforgettable Caribbean experience. Not only do we offer our guests a place to stay, but we also provide a range of services to make the trip as relaxing and enjoyable as possible. These include arranging a rental car, diving or snorkeling packages, excursions and even booking a private chef in your vacation home. In addition, Sunwise Bonaire's team is always ready to answer any questions and help with any problems. Our expertise and commitment to customer satisfaction, make Sunwise Bonaire a reliable choice for your vacation rental on Bonaire!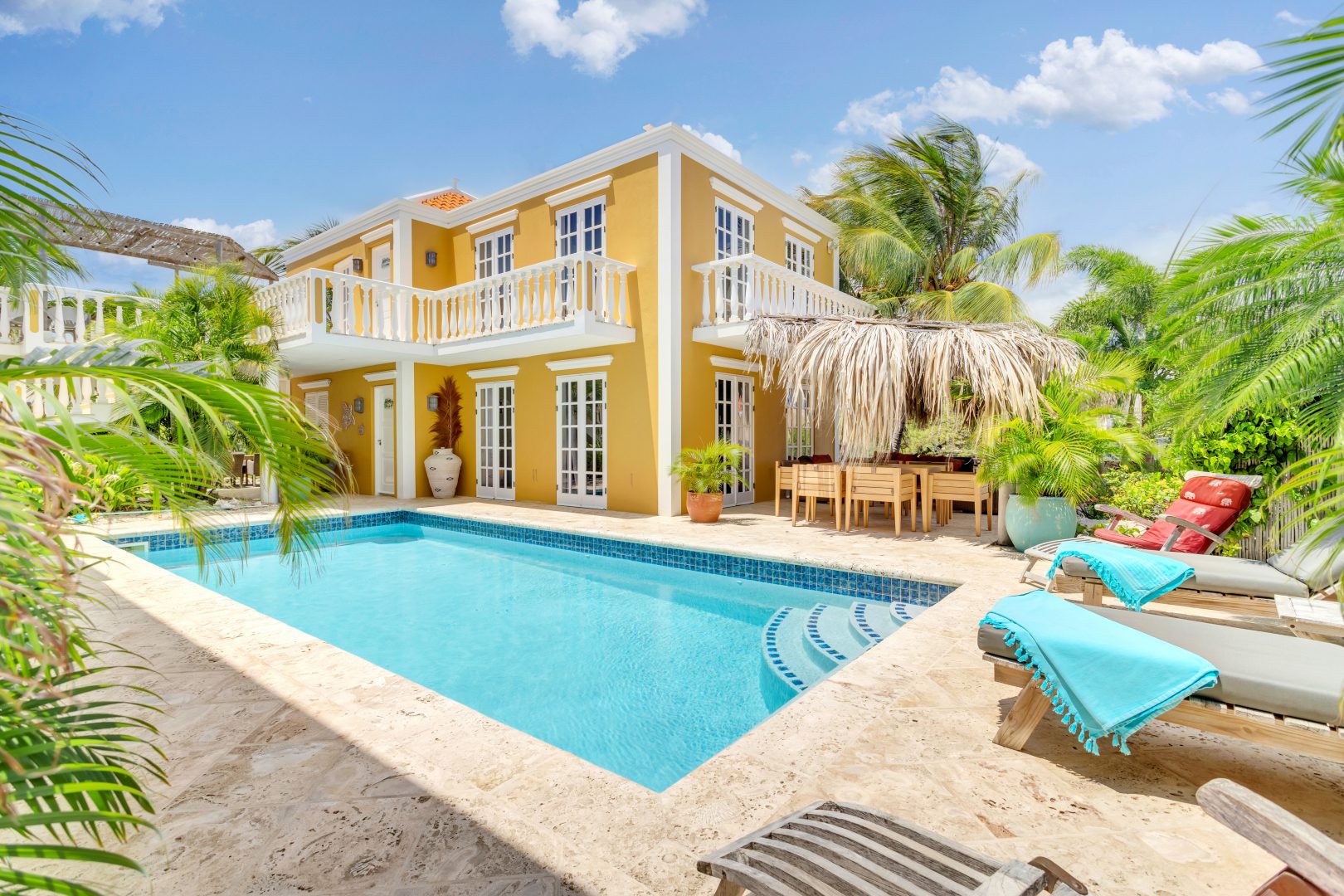 Shortcuts to our 12 most valuable Bonaire vacation tips
Our COVID19 policy
As everyone knows, the world was unfortunately rocked by a pandemic in the second quarter of 2020. The SARS-CoV-2 virus has spread rapidly around the world, with ever-changing travel restriction measures.
Sunwise Bonaire's goal is to provide everyone with as much service as possible and avoid unreasonable financial losses to our guests or our clients. Therefore, at the beginning of the pandemic, we offered all guests to reschedule their reservations and later we instituted a set of crisis cancellation conditions, which were constantly adjusted, updated, as the situation called for.
In this way, we believe that, measured by reasonableness and fairness, no one needs to suffer financial losses due to unexpected twists and turns of the crisis.
How to book
1. Search
On the accommodations page or through the search section in the header of our homepage, you can easily find your dream holiday home in Bonaire. Enter the required information, press 'SEARCH' and an overview of available accommodations will immediately appear!
2. Book
Once you have found your favorite vacation villa or apartment in the list, click on the accommodation for a detailed price list. From here you can book right away!
3. Relax
The Sunwise team will contact you by email to see what else we can do for you to make your trip as relaxing and enjoyable as possible. These include arranging a rental car, diving or snorkeling packages, excursions, booking a private chef at home.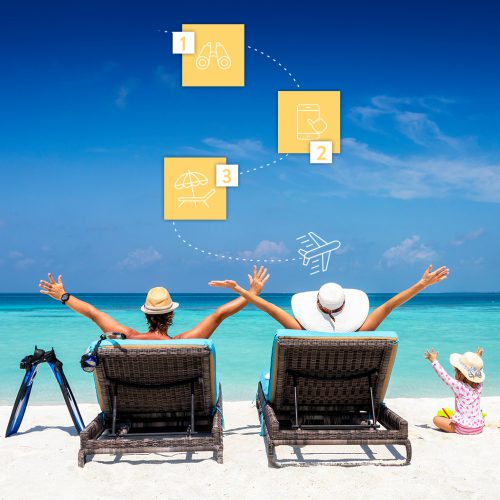 Check in
The hosts and hostesses of Sunwise will always do the reception and check-out of guests, personally. This way we can properly show everyone around the accommodation and the island. We know both like the back of our hand!
The fun can start at home! We have put together a special check-in page with tips and advice, so that our guests can come to Bonaire well prepared.
Local Attractions
Bonaire has a wealth of local attractions not to be missed. From the Donkey Sanctuary to the Cadushy Distillery and Alleta's Goat Farm.
Activities, things to do on Bonaire
If you're looking for adventure, you'll love our list of things to do on Bonaire. Whether you want to scuba dive, hike, windsurf, kite surf, or just relax on the beach, Bonaire has it all. We've also put together a nice selection of excursions on Bonaire (and over water)! Or explore the island on your own and take advantage of the transportation options the island has to offer.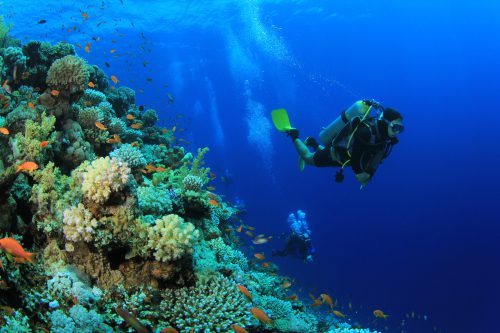 Restaurants, Beach Clubs, Bars and Local Food
One of the best Bonaire vacation tips we can give is to try the local food. From fresh seafood to traditional Caribbean dishes, your taste buds are sure to be in for a treat. In addition, we provide a list of restaurants on Bonaire where you should definitely have eaten during your vacation! Our in-depth guide to the bars and beach clubs on the island is a charter for beach and nightlife enthusiasts.
Transportation
Navigating around Bonaire is an essential part of your vacation. Bonaire transportation offers various options to explore the island at your own pace. Renting a car is a popular choice, giving you the freedom to roam. Taxis are also readily available, perfect for short trips or if you prefer not to drive. For the adventurous, bike and scooter rentals are an exciting way to experience Bonaire's natural beauty.
Culture and History
Bonaire has a rich culture and history worth exploring. Delve into the island's past and discover the unique traditions that shape it today.
Travel Guide
Our Bonaire travel guide is a comprehensive resource to help you plan your trip. From the best season to visit the island, transportation options on the island, airlines flying to Bonaire, to what to pack, we've got you covered.
Nature and Wildlife
Bonaire is also a paradise for nature lovers. Discover the island's rich wildlife and nature and see why it is a favorite destination for nature lovers from all over the world.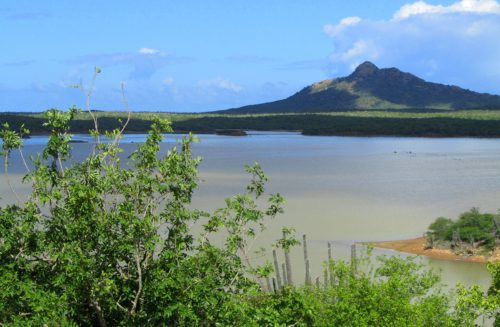 Reviews and Stories
Read reviews and stories from previous guests and discover their favorite accommodations and best Bonaire vacation tips. Who knows, you might just find your next favorite vacation rental or restaurant!
Event Calendar
On the Bonaire Tourist Board website, you will find a comprehensive calendar of events. With this you won't miss the best events on the island, during your vacation!
Frequently Asked Questions (FAQ's)
Do you still have questions? Check out our frequently asked questions to learn more about Bonaire and our services. Below we have listed the Top 20 most frequently asked questions and on our FAQs page we list all the general questions we have collected from our guests over the years.
We hope these Bonaire vacation tips get you on your way to experiencing the ultimate island vacation in the Caribbean!