Excursions Bonaire: A Journey into Paradise
Bonaire, our small island in the Caribbean, is a paradise for those who love the sea, nature, and adventure. The island is known for its stunning natural beauty, crystal clear waters, and diverse marine life. But what makes our gem truly special are the excursions Bonaire that take you to the heart of this paradise. On this page, Team Sunwise will explore some of the best excursions Bonaire has to offer, from photography tours to eco-tours, snorkeling adventures, and more.
The Sunwise teams are your Excursions Bonaire guide
At Sunwise Bonaire, we pride ourselves on not just managing properties, but also on curating unforgettable island experiences for our guests. Since our first visit in 2008 and our subsequent move to Bonaire in 2013, we've been relentless in our exploration of the island. Our teams consist of dedicated hosts and hostesses who continuously delve into the many charms that this beautiful island has to offer. With our first-hand experience, we've sampled every new restaurant, participated in a myriad of activities, and embarked on countless tours to ensure that we are always up to date and equipped with the best local insights. If there's a change in a venue's management or services, we're the first to know and subsequently update our guests.
Insightful recommendations to our guests
This allows us to provide the most current, reliable and insightful recommendations to our guests. Whether it's scuba diving in the vibrant coral reefs, kiteboarding off Atlantis Beach, or exploring the national parks, our passion is to ensure you experience the best of Bonaire. We don't just offer vacation homes; we offer the complete Bonaire experience, tailored uniquely to each guest's interests and desires. With Sunwise Bonaire, a vacation becomes a journey steeped in local knowledge and rich island culture.
The licensed excursion guides at Sunwise
A number of Sunwise hosts have successfully completed the "Bonaire In-Depth and Guiding Skills Course". This equips them with the ability to share their knowledge about the island with our guests on par with the local tour guides.
Excursions Bonaire for Photography Lovers
Bonaire is a paradise for nature lovers. The island is home to a diverse range of flora and fauna, both on land and in the sea. From the vibrant coral reefs teeming with marine life to the lush landscapes dotted with fascinating plants and animal. Bonaire offers a unique opportunity to immerse yourself in nature.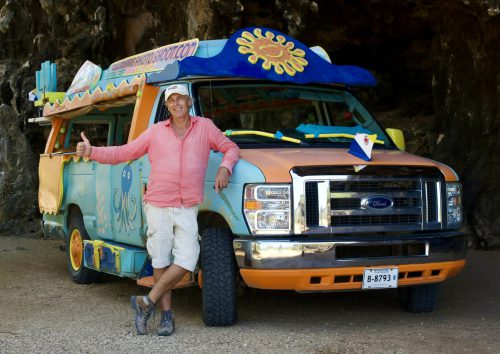 Bonaire Photo Shoot and Casper Douma Photography Tours offer a unique opportunity to capture the beauty of Bonaire through the lens of a camera. Whether you're a beginner or an experienced photographer, these tours will provide you with the skills and knowledge to take stunning photos of Bonaire's natural beauty. Did you know that Casper has his own section in our blog?
Excursions Bonaire for Adventure Seekers
For those who crave adventure, Bonaire has plenty to offer. From snorkeling in the crystal-clear waters to exploring the island on an eco-friendly tuk-tuk, there are plenty of ways to satisfy your thirst for adventure.
Bon Tuk Eco Tours offers a unique and eco-friendly way to explore Bonaire. Using electric tuk-tuks, these tours take you around the island, allowing you to discover its beauty while minimizing your environmental impact.
Bonaire Tours & Vacations offer island tours, snorkeling tours, and even private tours. What sets them apart is their knowledgeable guides and personalized service. You can expect to learn a lot about Bonaire's history, culture, and natural beauty on their tours.
HopiBonaire Excursions offer private tours that are real experiences. With their Toyota Hilux they leave the beaten track and take our guests to the pure, unspoiled parts of Bonaire.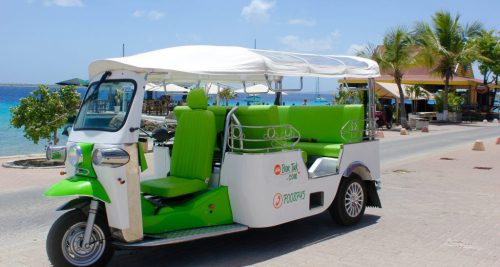 Excursions Bonaire to Eplore the Wonderful Marine Park
Epic Tours offers a variety of sailing adventures that allow you to experience the beauty of the Caribbean Sea. Whether you want to go snorkeling, enjoy a sunset tour, or simply relax on the boat, Epic Tours has got you covered.
Sea Cow Snorkel Tours offers a unique snorkeling experience that allows you to explore the beautiful underwater world of Klein Bonaire. Led by knowledgeable guides, these tours provide an unforgettable underwater adventure.
Salty Tours offers private boat charters that allow you to discover Bonaire's hidden gems. Whether you want to go fishing, beach hopping, snorkeling, or just relax on the boat, Salty Tours provides a personalized and premium service.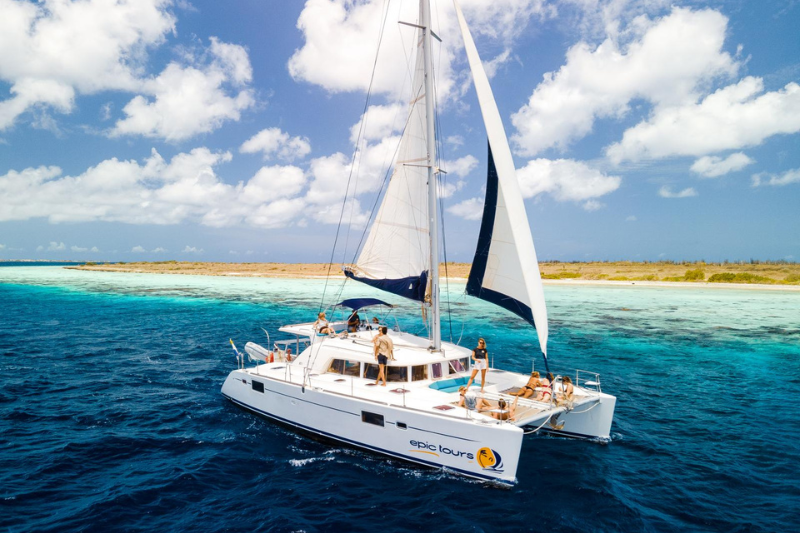 Bonaire: A Place to Relax and Unwind
Bonaire is not just about adventure and exploration. It's also a place to relax and unwind. The island's stunning beaches, crystal-clear waters, and tranquil atmosphere make it a perfect place to relax and rejuvenate.
Whether you're lounging on the beach, enjoying a leisurely boat ride, or simply taking in the stunning views, Bonaire offers plenty of opportunities to relax and unwind.
In conclusion, it doesn't matter if you're a nature lover, an adventure seeker, or just looking for a place to relax and unwind. Bonaire has something to offer. Bonaire has stunning natural beauty, diverse range of excursions, and tranquil atmosphere. It's a paradise that is waiting to be discovered. So why wait? Start planning your trip to Bonaire today!
Reviews from our guests
Rather than us telling you about the magic of the Bonaire Excursion experiences, we thought you'd appreciate hearing from those who have lived them firsthand. Here, we proudly present a collection of testimonials from our previous explorers who've embarked on the Bonaire adventures and accommodations we offer. These guests have traversed our diverse landscapes, sailed the azure waters surrounding our island, and have created priceless memories. They've written their stories, shared their highlights, and expressed their wonder in their own unique ways. These testimonies are not just reviews. They are authentic narratives painting the vibrant picture of what it's truly like to embark on our excursions. Take a moment to step into their shoes, imagine the sun on your skin, the wind in your hair, and the thrill of discovering Bonaire's beauty. These stories promise to provide you a taste of the spectacular adventures awaiting you in Bonaire.
You are centrally located to get anywhere in town, but also to escape and get out to the wilderness

By Jack – about Beach House Sea You Soon in Kralendijk