SNORKEL TOURS WITH THE SEA COW
Very experienced guides!
Discover the Caribbean Sea on the Sea Cow, originally a catamaran, but now transformed into Bonaire's most popular snorkeling trip boat: the Sea Cow!
Henk and Gea and their crew are all very experienced Bonaire guides and they will take you to the most beautiful snorkeling spots near Klein Bonaire. Enjoy the tropical breeze, the crystal clear, blue water, the relaxed atmosphere and the spectacular underwater world!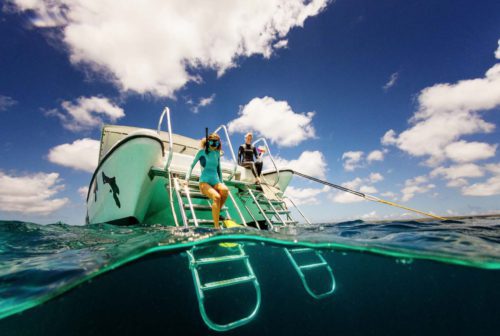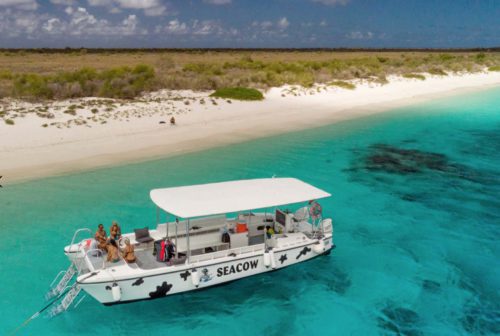 Various snorkeling tours
With Sea Cow Snorkel Tours our guests can choose from various snorkeling trips. The 'Double Dip Snorkel Trip' is a total of 3.5 hours drift snorkeling trip with a number of stops, during which you can float on the currents at Klein Bonaire and the guides will show you all the beauty and tell you about the interesting underwater life.
Snorkeling in the dark!
During the 2.5 hour 'Sunset Snorkel Tour', you will enjoy the sunset, in a relaxed Caribbean atmosphere. Gea and Henk take a maximum of 15 people on this trip. In the twilight they moor at Klein Bonaire, to discover the beautiful mysterious nightlife underwater. An exciting experience with the Sea Cow, which you should not miss….