Bonaire Bars: Unveiling A Tranquil Caribbean Paradise
Bonaire, a serene Caribbean paradise, welcomes you with a unique bar scene that comes alive in its own charming way. This tranquil island blends local and international influences, reflecting a distinctive blend in its bars. Beachfront locations, fresh seafood, and cocktails are what Bonaire bars offer, promising an experience that's both relaxing and unforgettable.
Team Sunwise are the certified island experts
At Sunwise Bonaire, we're not only experts in property and rental management, but also connoisseurs of the local bar scene. Ever since we set foot on the island in 2008, and more so after making it our home in 2013, we've frequented every kind of bar, from tranquil beachfront spots to lively downtown hangouts. We pride ourselves in offering guests updated information and our team, having completed the "Bonaire In-Depth and Guiding Skills Course", is certified to provide the most authentic advice. Whether you're looking for a quiet spot with a sunset view or a bustling venue with live music, we use our firsthand knowledge to guide you to your perfect evening out. With Sunwise Bonaire, you won't just visit—you'll experience.
The Charm of Bonaire Bars
Bonaire, while not renowned for a vibrant nightlife, presents a variety of bars, each carrying their own unique charm. Let's explore some of the Bonaire bars you should visit:
Hang Out Beach Bar
Situated directly on the beach in the Sorobon area, the Hang Out Beach Bar exudes a laid-back vibe, making it perfect for a relaxing day under the sun. As a result, you'll discover a blend of local and international dishes on the menu, which is complemented by a wide selection of drinks.
Little Havana
Little Havana, renowned for its friendly service, is a destination you shouldn't miss. Consequently, you should ensure not to miss their Pop Quiz and jam sessions, which guarantee to keep you entertained.
Cuba Bonaire
Cuba Bonaire, previously known as Cuba Compagnie, has earned fame for its Thursday night Latin Night. We suggest you start by enjoying some food on the terrace, then dive into the vibrant rhythms of Latin American music and dance styles!
Karel's Beach Bar
Situated on a town pier, Karel's Beach Bar showcases a diverse menu and intriguing drink options. Consequently, the bar's location, which offers stunning views of the ocean, becomes a highlight in itself.
Ocean Oasis
Ocean Oasis, recognized for its fresh seafood offerings and extensive cocktail list, radiates a beach club vibe. Consequently, if you're a food lover, this becomes the ideal place to be.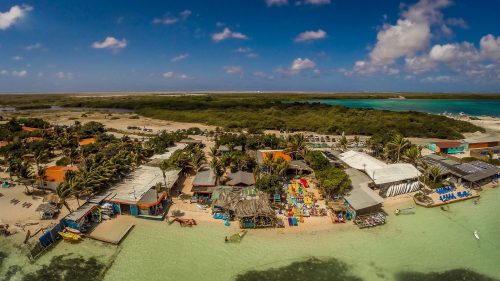 The Unique Appeal of Bonaire Bars
Bonaire bars set themselves apart with their unique features. Many offer beachfront seating, allowing you to enjoy your drink with a view. Fresh seafood is a common feature on the menus, and local liqueurs are a must-try. Due to the popularity of these bars, we recommend making reservations.
Bonaire's Food Truck Scene
Embarking on an exploration of Bonaire's food truck scene is indeed a rewarding adventure. Notably, the Kite City Food Truck, which is renowned for its fresh fish offerings, and the Stoked Food Truck, stand out as popular choices. Intriguingly, these food trucks often morph into bustling bars, thereby drawing in crowds of people who relish in the enjoyment of drinks and meals around the trucks.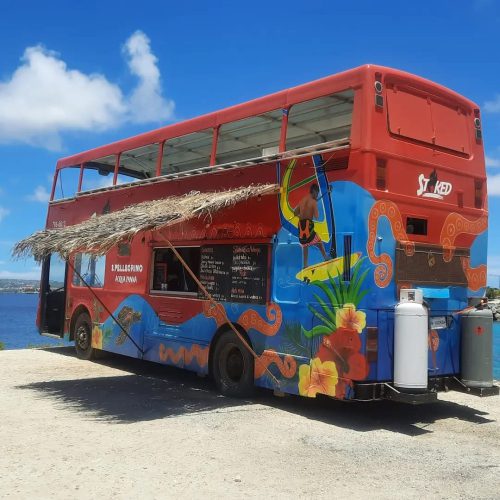 Bonaire's Nightlife
While Bonaire's nightlife may not be as vibrant as other Caribbean destinations, it has its own unique charm. Live music and dancing are common at various bars, providing entertainment into the early hours. Special events like barbecue nights at certain bars add to the fun.
Practical Tips for Visiting Bonaire Bars
When visiting Bonaire bars, keep these practical tips in mind. Make reservations in advance, especially for popular spots. Some establishments are cash-only, so be prepared. If you're planning to enjoy beachfront seating, don't forget your sunscreen and hat. To save money, consider visiting local grocery stores for meals.
Testimonials and experiences of our guests
On this page of our website, you'll find authentic testimonials from those who've stayed in the accommodations we manage, danced the night away, enjoyed the unique cocktails, and immersed themselves in the electric atmosphere that the bars on Bonaire provide. They've listened to live music, watched the sunset over the ocean, and sampled an array of drinks exclusive to our local establishments. In their own words, they share their favorite hangouts, unforgettable moments, and recommendations for the best places to unwind. These candid reviews not only showcase the variety and vitality of our local bars but also provide a glimpse into the memorable experiences that await you on our stunning island. So sit back, explore these testimonials, and let them guide you towards the evening adventure that fits your style perfectly here on Bonaire.
A Last Sip: Your Bonaire Bars Experience
Bonaire's bar scene is a reflection of its unique charm and appeal. If you're a food lover, a cocktail enthusiast, or just someone seeking a good time, Bonaire caters to your needs. Therefore, during your next visit to this Caribbean paradise, ensure you experience these bars firsthand. Cheers to your Bonaire adventure!