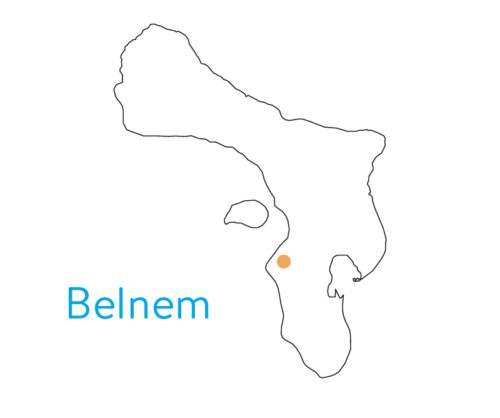 Discover your dream vacation rental in Belnem on Bonaire!
Welcome to our stunning collection of vacation rentals in the beautiful Belnem area on Bonaire! Famous for its tranquil vibe, picturesque surroundings, and water sports activities, it's an ideal destination for an unforgettable tropical vacation. Find your dream home-away-from-home in our island paradise by browsing our carefully curated selection of top accommodations.
Why choose a vacation rental in Belnem?
Prime location: Belnem is a serene and scenic area nestled between the pristine beaches of Bonaire's west coast and downtown Kralendijk.
Diverse accommodations: Our Belnem vacation rentals meet a variety of preferences, from cozy apartments to luxurious villas.
Great amenities: Experience exceptional comfort with modern amenities, such as fully-equipped kitchens, private pools, and outdoor living spaces.
Unforgettable experiences in Belnem
During your stay in Belnem, enjoy a variety of exciting activities to create lasting memories. Some of the top attractions include:
Dive into adventure: Belnem's crystal-clear waters, which are easily accessible at places like Donkey Beach, make it a world-class destination for snorkeling and scuba diving.
Beach fun: Unwind on Bonaire's famous Te Amo Beach or explore nearby gems like Bachelor's Beach.
Culinary delights: Savor local and international flavors at the nearby restaurants and bars, like Brass Boer and Windsock The Beach.
Effortless booking and perfect support
For a smooth and stress-free experience, the Sunwise team is at your service:
Easy online reservations: Browse, compare, and book your vacation home in Belnem, with just a few clicks.
Personalized support: Our friendly and knowledgeable staff are available to answer any questions and provide tailored recommendations.
Ongoing support: Our hostesses and hosts are here to help you before, during, and after your stay, ensuring a worry-free and enjoyable vacation.
Start your dream trip by booking one of our fantastic vacation rentals in Belnem on Bonaire today. We look forward to welcoming you to our island paradise!
Frequently Asked Questions