Windsock, The Beach
Own house reef
On the other side of the road, seen from the Grand Windsock Bonaire Resort on the EEG Boulevard in Belnem, is the beach of Windsock, The Beach. At any time, our guests can go to Windsock and enjoy the sun on a lounger and take a dip in the azure Caribbean Sea. This friendly beach club has its own dive site in front of the terrace and what could be better than to enjoy the tasty snacks and drinks served at Windsock, The Beach after a wonderful dive on the house reef? Toilets and showers are there, so the place is fully equipped.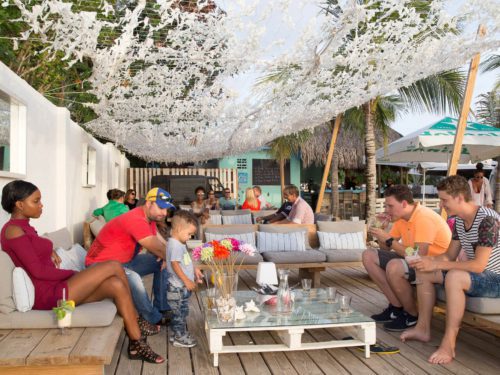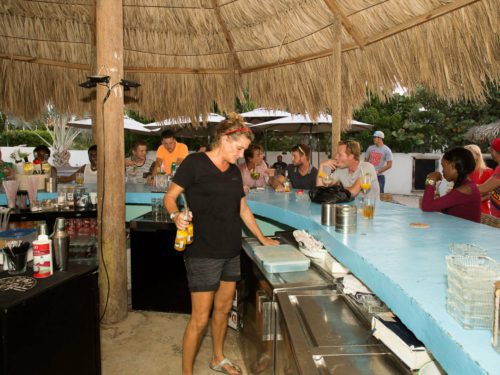 Near the Sunwise accommodations
Because our office is located nearby and because we manage a large number of holiday homes in the immediate vicinity, Windsock is one of our favorite places to have lunch, drinks, or to meet with clients or guests! With your feet in the sand and a cocktail in your hand, this is the place to relax and watch the sun set into the sea. It is also a wonderful place to have dinner or lunch.
Additional information
Opening hours: Daily from 8am to 10pm and our guests can make reservations for sun beds or a table at phone number +5997865873
Where exactly can I find Windsock, The Beach?
On the menu: lunch and diner, Special Pasta Nights, High Gin