Den Laman Condominiums
11 accommodations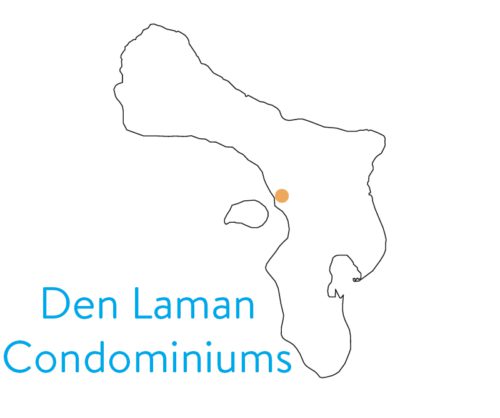 Den Laman Condominiums Bonaire is located on one of the most beautiful spots on the island, right by the sea. Den Laman has various one and two bedroom apartments. All apartments are fully air-conditioned.
Den Laman Condominiums has its own beautiful house reef Bari Reef. The apartment building houses a branch of diving school Dive Friends Bonaire. An ideal combination for diving enthusiasts.
Our guests like the restaurant Breezes N' Bites, located on the waterfront of Den Laman. The restaurants and bars of Kralendijk are about 1.5 miles away, a 6-minute drive.
Den Laman offers guests a free parking space on the grounds of the apartment complex.