Airbnb Bonaire: Your Gateway to a Caribbean Paradise
10 June 2023 by Sunwise Bonaire -

Reading time:

6

minutes
Discover the diverse, captivating experiences Airbnb Bonaire offers, from cultural immersion and culinary delights to accommodations for every traveler's dream.
While Airbnb Bonaire offers a fantastic range of accommodations, it's worth noting that all the properties listed there are also available directly through Sunwise Bonaire. As a property and rental manager for vacation homes on the island, Sunwise Bonaire provides the same high-quality, diverse selection of accommodations. However, due to the commission structure of Airbnb, rates can sometimes be higher on their platform. This isn't a reflection on Airbnb, which provides a valuable service and a great platform for discovering accommodations worldwide. It's simply the nature of business. So, before you finalize your booking, it might be a good idea to compare prices on Sunwise Bonaire's website. This way, you can ensure you're getting the best value for your dream Caribbean getaway. Remember, the ultimate goal is to provide you with an unforgettable Bonaire experience, whether you book through Airbnb or directly through Sunwise Bonaire.
Discover Bonaire's Diverse Locations
Bonaire boasts a variety of locations, each with its unique charm and attractions. From the bustling capital of Kralendijk to the serene beauty of Sabadeco, there's a spot for every traveler's taste.
For those who crave a beachfront experience, Belnem is a must-visit. This area is home to some of the island's most stunning beaches and is a stone's throw away from Bonaire's famous pink salt flats.
If you're a nature enthusiast, consider staying in Finca Verde, a location that offers a unique blend of Bonaire's rich biodiversity. Here, you'll find yourself surrounded by lush greenery, with the island's best hiking trails at your doorstep.
For a more urban experience, Kralendijk is the place to be. As the capital city, it offers a vibrant mix of local culture, shopping, dining, and nightlife.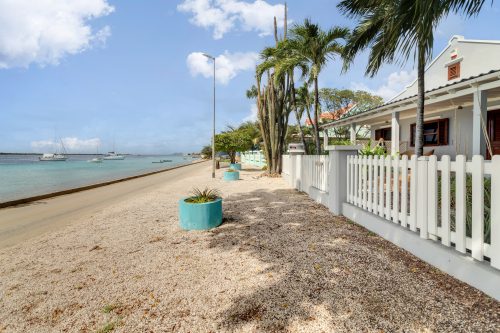 Airbnb in Bonaire: A Home Away From Home
Airbnb has revolutionized the way we travel, providing a home away from home in destinations worldwide. On Bonaire, Airbnb offers a variety of accommodations to suit every traveler's needs. From luxury villas to cozy condos, there's an Airbnb for everyone.
For those seeking a lavish stay, Bonaire offers a selection of luxury villines and luxury apartments. These accommodations provide top-notch amenities, stunning views, and a touch of elegance that will make your stay unforgettable.
If you're traveling with a group or prefer a more homely setting, consider one of Bonaire's holiday houses. These properties offer the comfort and convenience of a home, with fully equipped kitchens, spacious living areas, and often, a private pool.
For those on a budget, condos are a great option. They offer all the essentials for a comfortable stay, often with communal pools and close proximity to the island's attractions.
The Airbnb Bonaire Caribbean Experience
Bonaire is not just about beautiful accommodations; it's about the experiences that these places provide. Many of the Airbnb properties in Bonaire are located in areas that offer easy access to the island's best attractions.
For water sports enthusiasts, locations like Lac Bay and Punt Vierkant are ideal. These areas are renowned for their excellent conditions for windsurfing, kitesurfing, and diving.
If relaxation is what you seek, consider an Airbnb in Santa Barbara. This tranquil location offers a peaceful environment, perfect for unwinding and soaking in the Caribbean sun. Or stay at Waterlands Village or Seaside Apartments. These locations offer a peaceful environment, perfect for unwinding and soaking in the Caribbean sun.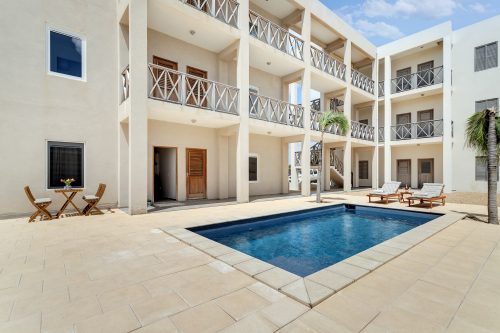 Airbnb Bonaire reviews speak volumes about the exceptional experiences guests have had. One guest, Scotte H., who stayed in July 2022, said:
From the moment we made the reservation until we left this morning everything was perfect

Scotte H. – July 2022
Another guest, Myra M., who visited in May 2022, described her stay as:
Fabulous and beautiful new designed villa. Great location

Myra M. – May 2022
These reviews highlight the quality of Airbnb accommodations in Bonaire and the memorable experiences they provide.
Airbnb Bonaire Caribbean: More Than Just a Stay
Staying in an Airbnb in Bonaire is not just about having a place to sleep. It's about immersing yourself in the local culture, exploring the island's natural beauty, and creating unforgettable memories. Whether you're snorkeling in the crystal clear waters of Caribbean Club, exploring the vibrant marine life at Punt Vierkant, or simply enjoying a sunset at El Pueblo Villas, your Airbnb stay will be the gateway to these experiences.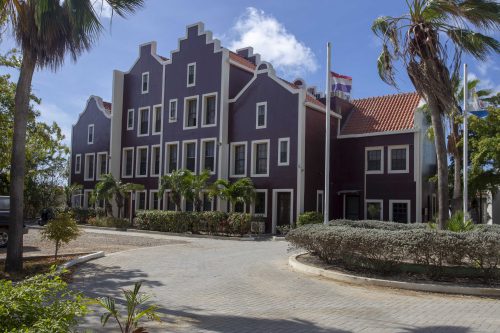 A Cultural Melting Pot
Bonaire is a melting pot of cultures, with influences from the Amerindians, Spanish, Dutch, Africans, and more. This rich cultural heritage is reflected in the island's architecture, traditions, and festivals. When you stay in an Airbnb in Bonaire, you're not just getting a place to stay; you're getting a front-row seat to experience this vibrant culture.
For a taste of local life, consider staying in Kralendijk. This bustling capital city is the cultural heart of Bonaire, with colorful colonial architecture, lively markets, and local festivals. Here, you can immerse yourself in the local culture, sample traditional cuisine, and interact with the friendly locals.
Bonaire's Culinary Scene
Bonaire's cultural diversity is also reflected in its culinary scene. The island's cuisine is a blend of Dutch, Creole, and Indonesian influences, resulting in a unique fusion that's sure to delight foodies.
When staying in an Airbnb in Bonaire, you'll have the opportunity to explore this diverse culinary scene. From dining in upscale restaurants in Belnem to enjoying local street food in Kralendijk, there's a culinary experience for every palate.
Exploring Bonaire's Natural Wonders
Bonaire is renowned for its natural beauty, from its pristine beaches to its vibrant coral reefs. When you stay in an Airbnb in Bonaire, these natural wonders are just a stone's throw away.
For nature enthusiasts, Lac Bay is a must-visit. This area is home to one of the largest seagrass beds in the Caribbean, making it a haven for sea turtles and other marine life. If you're lucky, you might even spot a flamingo or two!
For a unique underwater adventure, consider staying in Punt Vierkant. This area is renowned for its excellent diving and snorkeling conditions, with a plethora of marine life to discover.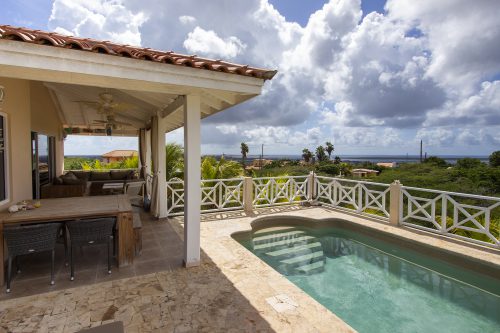 For the Solo Adventurer
For solo travelers seeking a blend of adventure and relaxation, Bonaire is a dream come true. With an Airbnb in Caribbean Club, you'll be in the heart of the action. This location is renowned for its excellent conditions for windsurfing, kitesurfing, and diving. After a day of adventure, unwind in your cozy Airbnb, complete with all the amenities you need for a comfortable stay.
For the Romantic Getaway
If you're planning a romantic getaway, Bonaire offers a selection of luxury villas and luxury apartments that provide the perfect setting. Imagine watching the sunset over the Caribbean Sea from your private balcony in Water Villas Bonaire or enjoying a candlelit dinner in your villa in Elegancia del Caribe. These experiences are sure to make your romantic getaway unforgettable.
For the Family Vacation
Planning a family vacation? Bonaire has you covered. With a variety of holiday houses available, you'll find the perfect home away from home for your family. Many of these properties offer spacious living areas, fully equipped kitchens, and often, a private pool, ensuring a comfortable and enjoyable stay for the whole family. Locations like Sabalpalm Villas and Waterlands Village are family-friendly and close to many of the island's attractions.
For the Digital Nomad
For digital nomads, Bonaire offers the perfect balance of work and play. With an Airbnb in Seaside Suites, you'll have a comfortable workspace with a view, high-speed internet, and the flexibility to explore the island in your downtime. After a day of work, take a dip in the communal pool or explore the vibrant nightlife in Kralendijk.
To wrap it up…
Whether you're a solo adventurer, a couple on a romantic getaway, a family on vacation, or a digital nomad, Airbnb Bonaire has something for you. With a wide range of accommodations in diverse locations, you're sure to find the perfect Airbnb for your stay. Just remember to compare prices on the Airbnb website with direct booking providers. That often saves a lot of money! So why wait? Start planning your Bonaire adventure today and discover the Caribbean paradise that awaits you!