Cuba Compagnie Bonaire
Exciting music
On the Wilhelmina square – Wilhelminaplein in Dutch -, exactly where the cruise ships moor on the north pier, our favorite grand café is located: Cuba Compagnie Bonaire, or often referred to as Cuba Company Bonaire. The friendliness of the people, the warm atmosphere, exotic dancing, the exciting salsa music, the beautiful buildings and the special cars on the largest of all Caribbean islands, Cuba, stole the hearts of the owners of this great restaurant on Bonaire and they wanted to show it all in their establishment. And that worked out perfectly! Our favorite evening in Cuba Compagnie is the Thursday night, when a great salsa night breaks out, immediately after dinner!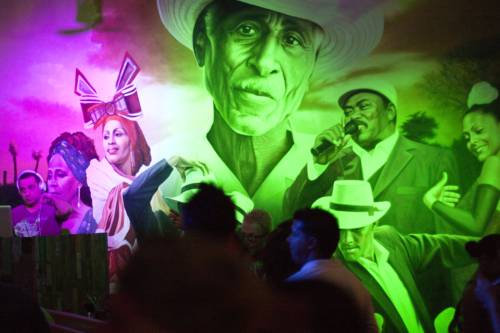 Additional information
Opening hours: Lunch, from Monday to Friday, from 11:00 am to 3:00 pm. Dinner, every day of the week from 5:00 pm to 10:00 pm! You can make reservations by phone at +5997171822, or you can contact them via the website.
Where exactly can I find Cuba Compagnie?
On the menu: only dinner, fresh fish, local and overseas products, dishes from all over the Caribbean