Traffic rules Bonaire, not very complicated!
5 March 2016 by Sunwise Bonaire -

Reading time:

3

minutes
For visitors from North America or European countries who are already used to driving on the right side of the road, driving on Bonaire might be very easy, but because the island does not yet have any traffic lights and Bonaire uses a large part of the international road signs, it is not very complicated for guests from other countries to participate in traffic here either.
Are you planning a trip to Bonaire and wondering how to get around without public transportation? Don't worry, I've got you covered! We have gathered the traffic rules on Bonaire, actionable insights and tips to help you navigate the island like a pro.
Renting a car
Renting a car is the most convenient and practical option for getting around Bonaire. AB Car Rental is the most popular car rental company on the island, with the largest and best-maintained fleet. If you're staying at Sunwise Bonaire, the hosts can help you get a good quote from AB Car Rental. When our guests rent a car for their stay on Bonaire, they naturally come into contact with the local road regulations.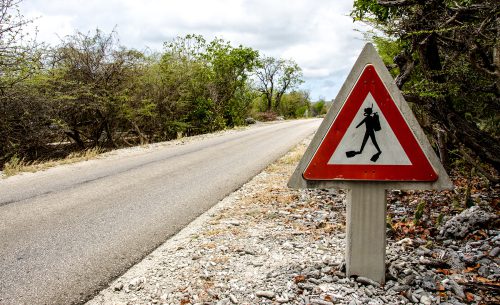 Traffic rules and standards
Driving on Bonaire is relatively easy, but there are some things you need to know. The island does not have traffic lights, but it uses international road signs. Here are some important traffic rules and standards you should keep in mind:
You must have a valid driver's license to drive.
Roundabout rules are the same as international law, and traffic on the roundabout has priority.
You can pass other cars, parked vehicles, or groups of pedestrians.
The maximum speed limit within city limits is 40 km/h (25 MPH), and outside the city limits is 60 km/h (37 MPH).
Don't attempt to overtake a moving truck within city limits, and be alert to unsecured cargo when passing trucks outside built-up areas.
In case of an accident, don't leave the scene until your identification is properly registered by the authorities.
Although not mentioned in the traffic rules on Bonaire, but please be careful when passing cyclists, especially in poorly lit areas with many holes and potholes.
Be cautious of stray animals like donkeys, goats, and iguanas on the road.
After rainfall, be extra careful because the roads will become slippery due to water and oil residues.
Stop signs mean that you must come to a complete stop.
Make sure your car is in order with proper lighting, and don't leave anything of value in the car.
Keep in mind one-way streets in Playa (Kralendijk).
You must be 18 years old to drive a motorcycle or car.
Children can only ride a bicycle or motorbike if they have a special child seat or are large enough to use the footrests safely.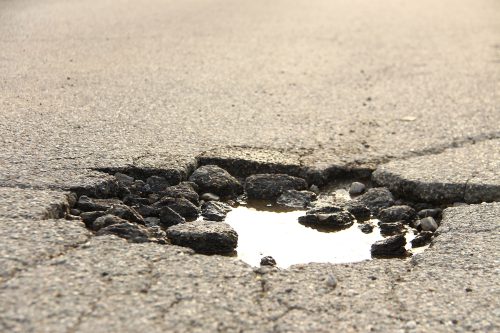 Rules for Right-of-Way
Bonaire has some unique right-of-way rules in its traffic rules, that you need to be aware of:
Always drive defensively and be alert to traffic that doesn't follow traffic rules.
At intersections, motorized vehicles coming from the right at an equivalent intersection have priority, but this is not the case on T and Y splits and unequal intersections.
Traffic turning left must give right-of-way to oncoming traffic on all roads.
Traffic from secondary roads must give right-of-way to all traffic from right and left.
Give precedence to emergency vehicles like police cars, fire trucks, ambulances, funeral processions, and military convoys.
In conclusion, renting a car is the best way to explore Bonaire. Keep in mind the traffic rules and standards, be extra careful when passing cyclists and stray animals, and always drive defensively. Follow all road regulations and enjoy your trip to Bonaire!