Buyer's Agent Bonaire: Simplifying Real Estate Transactions
15 June 2023 by Sunwise Bonaire -

Reading time:

4

minutes
Discover the benefits of a buyer's agent in Bonaire's real estate market. Let Sunwise Bonaire expertly guide you to a successful and stress-free property investment.
Investing in real estate, be it a primary residence or a secondary investment property, often requires significant financial and emotional commitment. In the picturesque island of Bonaire, navigating the local real estate market can be challenging, especially due to its unique characteristics and regulations. That's where a professional buyer's agent comes in. A buyer's agent can simplify the entire process by providing expert guidance, ensuring a secure investment, and minimizing risks. This comprehensive guide will outline the benefits of engaging a buyer's agent, the Sunwise Bonaire approach, and why choosing a reputable agency is essential to your success in the Bonaire real estate market.
The Benefits of a Buyer's Agent
A buyer's agent, also known on Bonaire (in Dutch) as aankoopmakelaar, can provide buyers with valuable support in making the right property investments. Here are some benefits of enlisting professional buyer's agent services.
Cost Savings and Avoiding Overpayment
One of the most significant advantages of using a buyer's agent service is the potential for cost savings. In many cases, a knowledgeable buying representative can help clients save on the purchase price of a property. Some statistics related to average cost savings when using buyer's agent services include:
Statistics in the Netherlands show that buyers can save up to 4% on the purchase price using professional negotiation skills
A well-informed buyer's agent can secure suspensive conditions, such as financing or structural inspections, saving potentially tens of thousands of dollars
In addition to these cost savings, successful negotiations can result in favorable outcomes for both the buyer and seller. By understanding the ins and outs of the Bonaire real estate market, skilled agents can help buyers secure the best possible deal on their property investment.
Ensuring a Secure Investment
A key component of utilizing professional buyer's agent services is mitigating the risks associated with property investment. These risks can include:
Overpaying for a property
Being unaware of potential zoning or legal issues
Not securing the necessary insurance or warranties
Failing to address specific property requirements or restrictions
By providing expert guidance throughout the entire purchase process, a buyer's agent can help clients avoid these pitfalls and ensure a wise investment.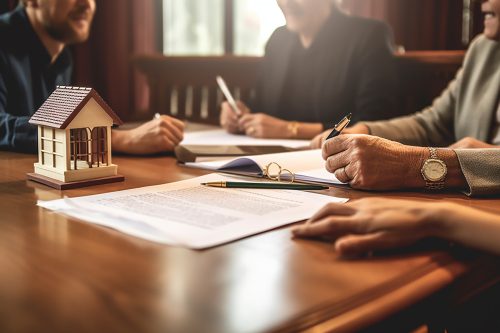 The Sunwise Bonaire Approach
Sunwise Bonaire offers its clients tailored buyer's agent services to cater to individual preferences and requirements. Their approach consists of three main options:
Customized Options for Different Client Preferences
Active Assistance – For clients who prefer to search on their own, Sunwise Bonaire's expert team offers guidance and support in identifying possible options and requirements, but the prospective buyer does the search work themselves, initial contact with the sales agent and initial viewings. Once a suitable home is found, a Sunwise buyer's agent will step in, for a viewing (possibly with video link to the client), analysis, assessment and advice, after which the follow-up process can be initiated.
Fully taken care of – For clients with little time or who prefer comprehensive assistance, Sunwise Bonaire offers an all-inclusive service package, handling every aspect of the purchase process, from the search to finalizing the contracts and the deed of delivery at the notary.
The Value of Sunwise Bonaire's Expertise and Local Market Knowledge
Sunwise Bonaire's experienced team of buyer's agents provides unparalleled guidance in all aspects of the purchasing process. Their knowledge of the local market, trends, and investment opportunities can turn house hunting into a stress-free and enjoyable experience.
Some key aspects of Sunwise Bonaire's expertise include:
A diverse team of professionals with extensive local real estate knowledge
An understanding of the local real estate market, from historical transactions to current trends and pricing
Comprehensive guidance on every aspect of the application process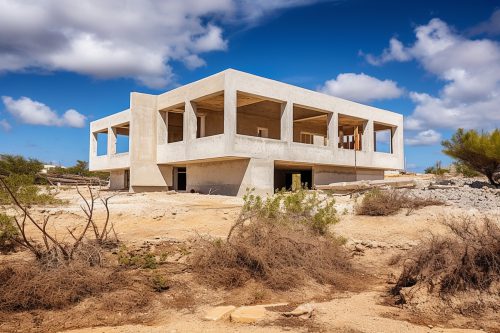 Why Choose Sunwise Bonaire as Your Buyer's Agent?
With a proven track record in providing exceptional buyer's agent services, Sunwise Bonaire has built a reputation as a reliable and client-focused agency. Some key reasons to consider Sunwise Bonaire as your buyer's agent include:
Client Testimonials and Success Stories – Positive reviews and shared experiences from past clients provide a testament to Sunwise Bonaire's commitment to excellence
Emphasis on Client Satisfaction and Personalized Service – Sunwise Bonaire takes pride in its dedication to ensuring the best possible outcomes for its clients
Reputable and Reliable Company – By partnering with a trusted agency like Sunwise Bonaire, buyers can have peace of mind knowing their investment is secure and professionally managed
Additional Services Offered by Sunwise Bonaire
In addition to buyer's agent services, Sunwise Bonaire offers a range of additional services to ensure a smooth and seamless real estate transaction. Some of these services include:
Selling Property with Sunwise Bonaire's Expert Assistance – Although we do not have a sales office in town, we can offer homes for sale to our extensive network of more than 10,000 Bonaire-goers, possibly for a limited time. We do this at a discounted rate due to the lack of a sales force.
Comprehensive Range of Services for a Seamless Real Estate Investment – As a full-service agency with property management options, Sunwise Bonaire can cater to your every need when it comes to real estate investment on Bonaire
Contact Sunwise Bonaire for Buyer's Agent Services
To learn more about how Sunwise Bonaire can help you navigate the Bonaire real estate market, contact their knowledgeable team for more information or to request a consultation.
Please write an email with specific questions oer our services, to ron@sunwisebonaire.com and we will reply to you at very short notice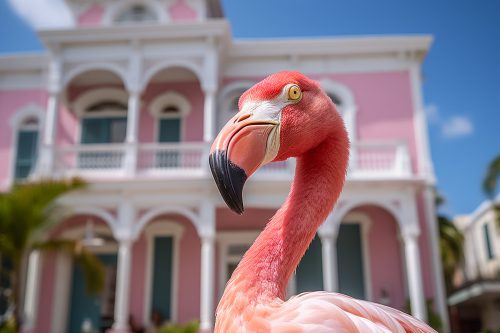 Conclusion: Make Your Move with a Professional Buyer's Agent in Bonaire
In conclusion, engaging a professional buyer's agent can offer invaluable support and guidance for buyers navigating the Bonaire property market. By understanding the value of a buyer's agent and choosing a reputable agency like Sunwise Bonaire, clients can expect a stress-free, personalized journey through the often-challenging process of property investment. Don't hesitate to make the first step toward a secure investment in beautiful Bonaire – contact Sunwise Bonaire today.