Homes for Sale Bonaire: Find Your Dream Property
16 June 2023 by Sunwise Bonaire -

Reading time:

4

minutes
Find your dream home on the beautiful island of Bonaire with Sunwise Bonaire, offering expert real estate services to assist you in your property journey.
If you're looking for homes for sale on the beautiful island of Bonaire, look no further! Sunwise Bonaire is your ultimate real estate partner in finding the perfect property to call home or invest in. With our expertise in the local market, we're here to make your search for the ideal home stress-free and enjoyable.
In this guide, we'll walk you through our real estate services, provide valuable information about Bonaire property, and share our current listings of homes for sale on the island. Let's get started!
Sunwise Bonaire Real Estate Services
As a reputable real estate company specializing in Bonaire properties, Sunwise Bonaire offers a comprehensive range of services to assist you in your property search and purchase journey. Whether you're a first-time buyer, an investor or looking to sell your property, our team of professionals is here to guide and support you every step of the way.
Assisting in Property Search and Purchase Process
Our expert purchasing brokers will help you navigate the complex process of finding and purchasing the perfect property on Bonaire. They'll provide you with invaluable purchasing guidance and assist with everything from professional advice to negotiating the best price for your dream home.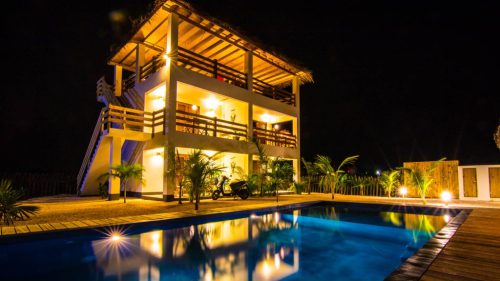 Providing Expert Advice on Regulations
Understanding the local regulations and legal area of property investment on Bonaire can be challenging. Our team of experts will help you avoid potential pitfalls and ensure that your financial investment is protected.
Comprehensive Return Calculations
When investing in a property, it's crucial to evaluate your potential return on investment (ROI). Our team will provide you with accurate and comprehensive return calculations, assisting you in making an informed decision for your purchase.
Property and Rental Management Services
Sunwise Bonaire offers property and rental management services for homeowners who want to rent out their property on the island. We'll take care of everything, from promoting your home to managing bookings, maintenance, and guest communication.
Guidance on Permits
Acquiring permits can often be a complex process. We'll guide you through the necessary steps to obtain the required permits for your property purchase or construction project.
Assisting in Selling Process
If you're looking to sell your home on Bonaire, our team of real estate experts can help with the entire selling process, including professional advice, promoting your house, and negotiations. We also offer a range of silent sale services, leveraging our broad network to find the ideal buyer for your property.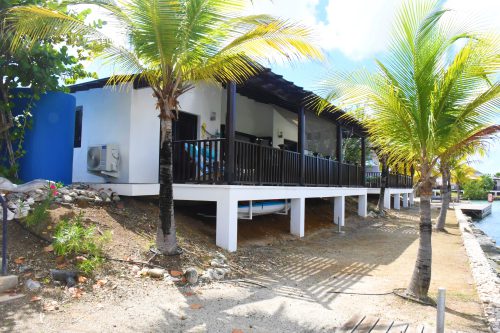 Homes for Sale Bonaire: Sunwise Bonaire's Local Network and Strategy
Sunwise Bonaire does not have an office in Kralendijk and, as a result, our sales force is somewhat limited. However, with over 2,000 vacation bookings per year, we've built an extensive network of Bonaire-goers, many of whom are interested in buying property on the island. Our team will work with you to develop a personalized strategy, maximizing your chances of success in finding or selling a property on Bonaire.
About Sunwise Bonaire: Real Estate Experts You Can Trust
Sunwise Bonaire is more than just a real estate company; we're a team of dedicated professionals, passionate about helping you find your dream home on the beautiful island of Bonaire. Our founders, who have previously owned two NVM real estate brokerage offices in the Netherlands, brought their expertise to Bonaire in 2013. Since then, we have been offering exceptional real estate services for buying, selling, renting, and managing homes on the island.
Our Current Listings of Homes for Sale on Bonaire
1. Hamlet Oasis Apartment
2 bedrooms, 2 bathrooms
Near the ocean
Communal pool
View Listing
2. Brand New Villa in Sabalpalm – SOLD!
4 bedrooms, 3.5 bathrooms
Spacious outdoor living area
Private pool
3. Semi-detached villa in Bahia – SOLD!
2 bedrooms, 2 bathrooms
On the water of Laguna Marina
Exclusive community
Despite not having a physical office in town, Sunwise's extensive network proved invaluable, successfully selling our house within days.

The seller of a property at Water Villas Bonaire who we assisted in the selling process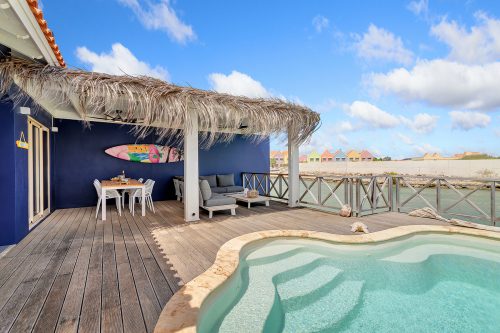 If you're interested in any of these properties or would like to learn more about our other listings of homes for sale on Bonaire, don't hesitate to contact us to discuss how Sunwise Bonaire can help you find your dream property on this beautiful island.
Discovering the perfect home for sale on Bonaire has never been easier with Sunwise Bonaire's real estate services. From expert purchasing guidance to comprehensive return calculations and property management, our team of professionals is committed to helping you navigate the local market, ensure your financial investment is protected, and ultimately find a dwelling that meets your needs and preferences.
Get in touch with Sunwise Bonaire today to discuss your individual property needs and start your journey towards owning a beautiful home on the idyllic island of Bonaire.