Funny Holiday Complaints: Tales of Travel Mishaps
20 May 2015 by Sunwise Bonaire -

Reading time:

3

minutes
Have you ever heard of funny holiday complaints that make you scratch your head in disbelief? Thomas Cook used to publish lists of these complaints, and they were highly entertaining. But funny complaints are not limited to big travel agencies, as even managers of vacation rentals come across the occasional gem. For instance, a couple booked an apartment on Bonaire, thinking it was a hotel with the same name on an island in the South Pacific.
Have you ever heard funny holiday complaints or stories about a traveler's mishap that made you scratch your head in disbelief? Complaints to travel agents are a source of areas of improvement for the accommodations they manage, but can also be highly entertaining. I think we all heard of the famous lists travel agent Thomas Cook used to publish, with winners like:
The funny holiday complaints collected by Thomas Cook
"We went on holiday to Spain and had a problem with the taxi drivers as they were all Spanish."
"The beach was too sandy. We had to clean everything when we returned to our room."
"No-one told us there would be fish in the water. The children were scared."
"We had to line up outside to catch the boat and there was no air-conditioning."
"The roads were uneven and bumpy, so we could not read the local guide book during the bus ride to the resort. Because of this, we were unaware of many things that would have made our holiday more fun."
"I was bitten by a mosquito. The brochure did not speak about mosquitoes."
Or the one about a non-existent five-star hotel that turned out to be under construction? Or our favorite guest complaint of the couple about that they got pregnant because they were given a double bed instead of twin beds? They all seem funny complaints that can't be meant seriously, yet we, as managers of vacation rentals on Bonaire, also come across the occasional gem!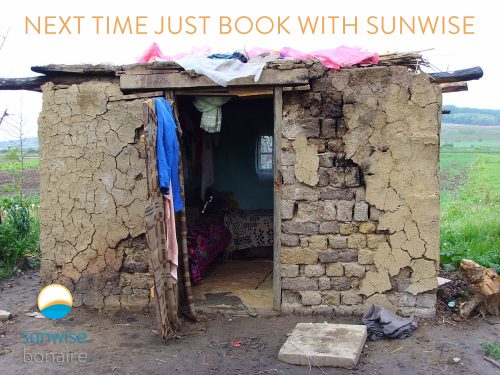 They booked on the wrong island!
Well, let me tell you about my recent experience with a couple who claimed to be tourism industry connoisseurs, as a travel agent themselves. They booked an apartment on Bonaire that we manage, and we exchanged several e-mails about Wi-Fi, scuba diving and car rentals. All seemed normal until we asked for their flight number and estimated time of arrival. It was a flight number that we never had seen on Bonaire, so we asked them if they had a stop-over on Curaçao or Aruba.
But as it turned out, they booked for the wrong island! They thought they were headed to a hotel with the same name on an island in the South Pacific. How they managed to do that, I have no idea, but the best past is: their guest complaint to us was that they blamed us for not noticing that. Well, let's say that it's not like we didn't mention Bonaire in our e-mails and on or website frequently…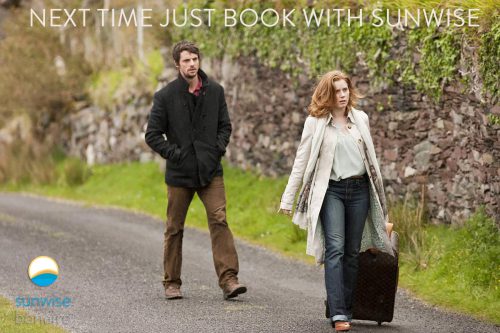 Always double-check what to expect
At the moment of writing, we're still trying to figure out how we can help them, but it's challenging to find accommodation at such short notice. Have any of you experienced or heard of anything like this? It's funny how even experienced travelers can make such silly mistakes.
Lesson learned: always double-check your travel details with your travel agent, folks. And don't assume anything, even if you think you're a tourism expert!