Bona Bista
1 accommodations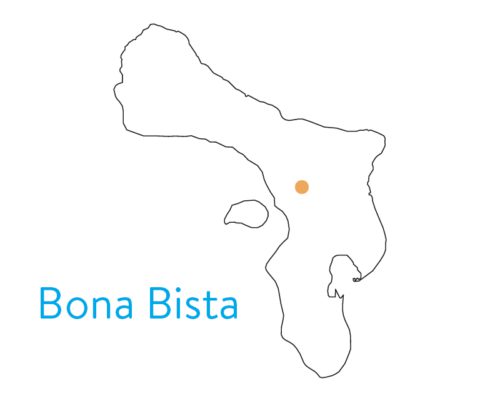 Discover your dream vacation home in Bona Bista on Bonaire!
Welcome to our wonderful collection of vacation homes in the beautiful neighborhood of Bona Bista on Bonaire! Famous for its peaceful atmosphere, picturesque surroundings and beautiful views, it's an ideal destination for an unforgettable tropical vacation. Find your dream home-away-from-home on our island paradise by browsing our carefully curated selection of top accommodations.
Why choose a vacation home in Bona Bista?
Prime location: Bona Bista is a serene and picturesque area, set against the hills along the road to Rincon.
Luxury accommodations: Our vacation rentals in Bona Bista meet the highest standard when it comes to luxury villas.
Great amenities: Experience exceptional comfort with modern amenities such as fully equipped kitchens, private pools and outdoor living areas.
Unforgettable experiences at Bona Bista
During your stay, enjoy a variety of activities to create lasting memories. Some of the top attractions include:
Dive into adventure: Bonaire's crystal clear waters, which are easily accessible at, for example, Sunset Beach, make it a world-class destination for snorkeling and diving.
Hiking: Relax on Bonaire's many hiking trails and mountain bike paths through pristine nature.
Culture and natural beauty: Bona Bista is on the road to Rincon, along which you can also see, for example, cave paintings made by Indians.
Effortless booking and perfect support
For a smooth and stress-free experience, the Sunwise team is at your service:
Easy online booking: View, compare and book your vacation home with just a few clicks.
Personalized support: Our friendly and knowledgeable staff is ready to answer any questions and provide customized recommendations.
Ongoing support: Our hosts and hostesses are here to help you before, during and after your stay to ensure a worry-free and enjoyable vacation.
Start your dream trip by booking one of our fantastic vacation rentals in Bona Bista on Bonaire today. We look forward to welcoming you to our island paradise!