BOAT RENTAL BONAIRE: YOUR GATEWAY TO MARINE ADVENTURES
Bonaire, our stunning Caribbean Island, is a paradise for water enthusiasts and lovers of the sea. The heart of its allure lies in the waters that surround it. From the azure sea teeming with vibrant marine life to the sun-kissed beaches, the island is a water lover's dream. Here, boat rental Bonaire plays a crucial role in helping visitors explore the coastal splendor of this Dutch Caribbean haven.
With a rich history dating back to 2013, Sunwise Bonaire has been the go-to company for vacation home rentals and property management on Bonaire. Our first-hand experience and deep love for the island, which began with our initial visit in 2008, has allowed us to cultivate an unmatched expertise in providing the best vacation experiences for our guests. When it comes to boat rentals in Bonaire, our knowledgeable teams are always up-to-date with the latest offerings and best services.
Enduring explorers on own island
They continuously explore the island, trying out new companies in the boat rental branch, ensuring they can provide our guests with the most current and comprehensive information. Whether you're looking to sail the serene waters of the Caribbean Sea, explore the vibrant marine life beneath the surface, or simply enjoy a relaxing day out on the water, we can guide you to the best boat rental services on the island. Our commitment to your happiness extends beyond just your accommodation; it's about ensuring your entire Bonaire vacation is unforgettable. With Sunwise Bonaire, you're not just renting a property, you're gaining a local partner dedicated to making your stay as enjoyable and fulfilling as possible.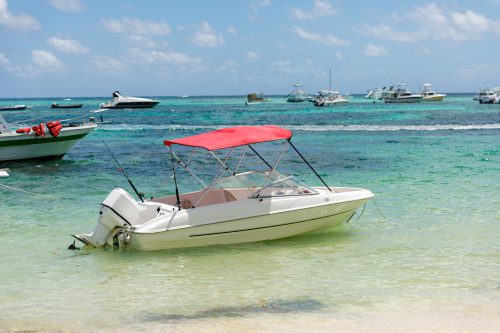 Boat Rental Bonaire: Better Boats, Better Service, Better Prices
Bonaire is renowned for some premium boat rental services with a solid reputation. Their watercraft rental service has been delivering unforgettable experiences for many years to our guests. They all offer a variety of vessels, including dynamic wakeboard boats and luxurious lounge boats, perfect for a day on the water. Their commitment to delivering excellent service and competitive prices make them the top choice for Sunwise Bonaire, for all Bonaire boat rental needs of their guests.
Boat Rental Options and Services
Renting a boat in Bonaire opens a world of aquatic adventures. The options cater to all preferences, whether you want a quiet day of fishing on comfortable sundeck boats, or wish to embark on a thrilling watersport adventure with the specialized gear for wakeboarding, tubing, and water skiing some of the companies have for rent.
Private boat rental for personalized tours
Captained boat trips for ultimate relaxation
Sunset boat trips for magical evenings on the water
Nautical rental options for every interest
Discover more about Bonaire's water activities here.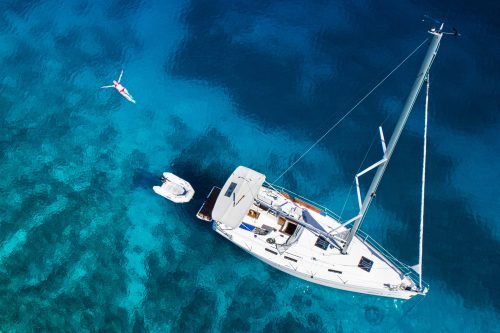 Boat Features and Amenities
Our boat rental Bonaire partners understand that details matter when you're at sea. The boats of some of the rental companies, come fully equipped with essential amenities for an unforgettable day at sea, including a free cool box of ice for your refreshments. Moreover, they provide flexible timetable options, catering to everyone from early birds to sunset chasers.
Activities and Experiences
With a rental boat, a spectrum of marine sports awaits. You can carve up the water with wakeboarding, or feel the thrill of speed with water skiing. Not an adrenaline junkie? No worries, the snorkeling tours of our trusted partners take you to some of Bonaire's best underwater spots.
Embark on fishing excursions with equipped fish charter boats
Enjoy the island's scenic coastlines and hidden beaches
Take a dip into Bonaire's underwater paradise with the provided snorkeling gear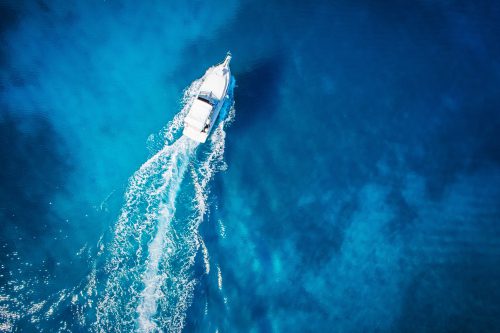 Our own Boat rental Bonaire Story
We've spent years living and breathing the Bonaire Island life. Our journey began in 2008, on a vacation that turned into a lifelong love affair with the island. We moved to the island in 2013. Ever since we came to live on the island, we have received many visits from family and friends from the Netherlands. Without exception, we always rent a boat to show our guests the island from the water. We've been lucky to create and share experiences that highlight the beauty of Bonaire. We're thrilled to share this passion with our guests.
Sail your Boat Rental Bonaire now!
Choosing one of the Bonaire boat rental services below, allows you to experience the island's breathtaking natural beauty from the most unique perspective — the water. Whether you are an adventurous water sports enthusiast or prefer a relaxed day of fishing, they ensure a seamless, memorable experience.
As you journey through the Caribbean Sea, the rhythmic waves, salty breeze, and tropical sun blend into a perfect symphony of sensory delights. And when the sun paints the sky with hues of orange and purple, you'll understand why Bonaire is a paradise on earth.
Bonaire's seascape is a playground waiting for you to explore, so why wait? Book your boat rental now and dive into the heart of the Dutch Caribbean.
You'll find useful insights into planning your perfect Caribbean getaway in our ultimate guide to a Bonaire vacation and learn more about other great vacation attractions in Bonaire.
But most importantly, as you set sail on your Bonaire boat rental, remember that the best way to predict your future is to create it. So, go ahead, create waves of unforgettable memories.
Check out some of the best villas on Bonaire for your stay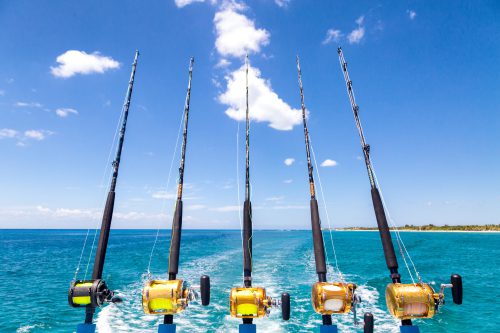 Contact Information and Booking
Ready to start your nautical adventure? You can make enquiries via the provided links below.
BBR, Bonaire Boat Rental has been active on Bonaire for more than 10 years and operates rental boats on the island.
Le Grand Bleu has affordable rental boats and fishing charters
Karel Watersport offers boat rentals with American and Caribbean take-out food
Blue Bay Bonaire is famous for their sunset sailing trips and motor boat rental
Chogogo Boat Rental have a fleet that includes one-of-a-kind pink boats that surely will turn heads
Solobon Sailing is specialized in private sailing charters
Sail into your next adventure with boat rental Bonaire, where life is better on a boat.