OSCAR LIGHTHOUSE
Fantastic food with a delicious view!
We like to advise our guests to enjoy their breakfast, lunch or dinner at Oscar Lighthouse, one of the most beautiful spots of Bonaire. And the Sunwise hosts and hostesses love to come there themselves!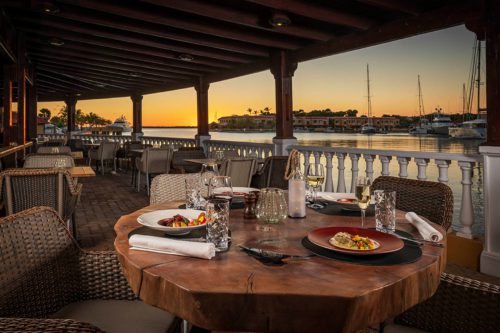 Varied breakfast options
We believe that a good breakfast is a good start to the day, especially for the divers among our guests! Team Sunwise often starts the day well with a delicious breakfast at the tranquil and beautiful location of Oscar Lighthouse, on the edge of the resort of Harbour Village. At Oscar's we enjoy a varied breakfast and if we want to go on the healthy tour, we order fresh fruit or a bagel with avocado, tomato, salad and cream cheese. For the sweet tooth among us, there is also plenty of choice. For example, pancakes with maple syrup.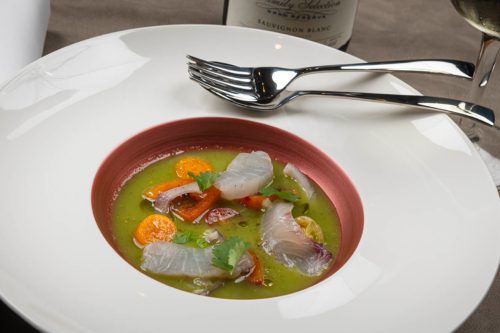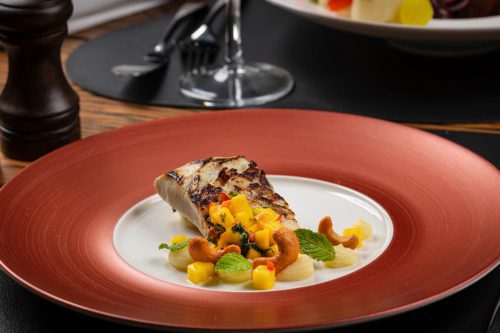 Also for great lunches and dinners
For a short break in our hectic day, we like to indulge in a delicious lunch at Oscar's. We enjoy the wide selection of different salads, pastas (including the homemade lasagna!), the catch of the day, 'Oscar's 12 o'clock Lunch Menu Special' and much more!

Oscar Lighthouse is also a great place to dine at the beautiful sunset, on this side of the island! Sitting there around dusk, we watch the colors of the sky change and we see Klein Bonaire slowly disappear into the darkness. The dinner menu is varied and extensive: from a 'Stoba Karni Kabritu' to a 'Boeuf Bourguignon'. And all that goodness can be combined with the beautiful wines or delicious cocktails on the menu!
We have also noticed that the people of Oscar Lighthouse are always open to certain requests or wishes, regarding the menu. For example, in case of allergies or certain preferences.
Celebrations and parties
During 2021, we understood from the manager, a private room will become available for meetings, gatherings, parties and celebrations. Guests will then enjoy magnificent views from this space as well!
Additional Information
Opening hours: Monday to Sunday, from 10:00 am to midnight!
Reservations can be made by phone at +5997172009, but you can also contact them via their website.
Where exactly can I find Oscar Lighthouse?
On the menu: breakfast, lunch and dinner, fresh fish, local and overseas products, dishes from all over the Caribbean