Hang Out BEACHBAR Bonaire
The most beautiful view
The Hang Out Beachbar, in the Sorobon area, that is located on the eastern side of Lac Bay, is situated on perhaps the most beautiful spot on the island! An barrier reef protects the wonderful bay on which the Hang Out is located and the shallow, warm water is of a beautiful turquoise blue color. Lac Bay is perfect for a quick dive to cool off.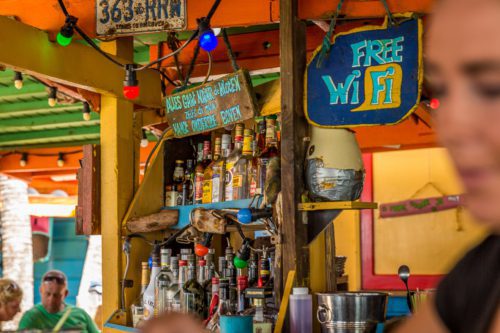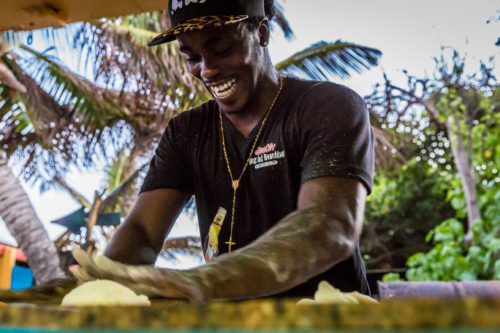 World's best windsurfers
Lac Bay is also the playing field for the world's best freestyle windsurfers. Sitting on the terrace of the Hang Out, our guests can enjoy the antics of these world class players for hours. These heavenly conditions in and around Lac Bay, offer further accommodation for both local and international competitions throughout the year.
Open kitchen
The Hang Out Beachbar has since grown into a thriving and popular beach bar. With an excellently stocked bar, a great open kitchen with all sorts of sandwiches, salads and chef's specialties, comfortable beach beds and service-with-a-smile, this represents the real Caribbean life!
The Sunwise team regularly goes to the theme parties on Sundays, when lovely varied music, from lounge to deep house and from Top40 to Dutch Classics is played!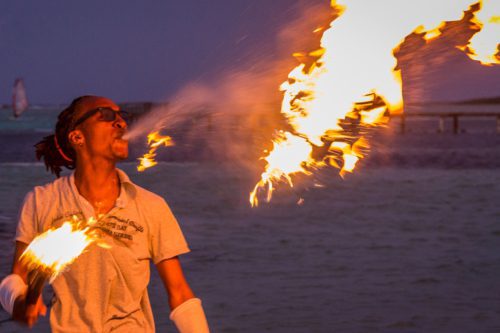 Additional information
Opening hours: Monday to Wednesday from 8am to 7pm, Thursday and Friday from 8am to 11pm (Table BBQ and Tapas Night), Saturday from 9am to 7pm and on Sundays from 9am to 7pm, but during parties until much later! You can make reservations (especially for the Table BBQ on Thursdays this is really necessary!) by phone: +5997175064
Where exactly can I find the Hang Out Beachbar?
On the menu: lunch and on Thursdays Table BBQ on Friday night tapas, simple dishes, but delicious!