SUNDOWN AND ESSENTIALS AT OASIS
Ibiza style lounge music
The chic beach club Ocean Oasis on Esmeralda Beach, next to Punt Vierkant, opened its doors in 2019 and it has brought a completely different segment to Bonaire, different than we were used to until then.
Ocean Oasis aims at a public that likes to be pampered, while enjoying luxurious dishes, a nice bottle of wine or other exclusive drinks and the wonderful lounge music, as we know from the beaches and clubs on Ibiza.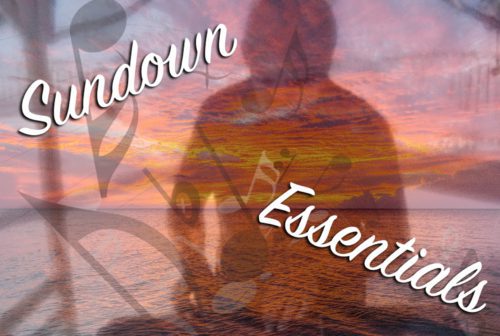 During the weekly two events, 'Sundown' on Fridays and 'Essentials' on Sundays, Ocean Oasis' resident DJs play the latest and most relaxing deep house tracks, often with the sound of the well-known hits and always on a moderate volume level, so that your conversation with your partner, or the relaxed reading of the latest bestseller, is not disturbed.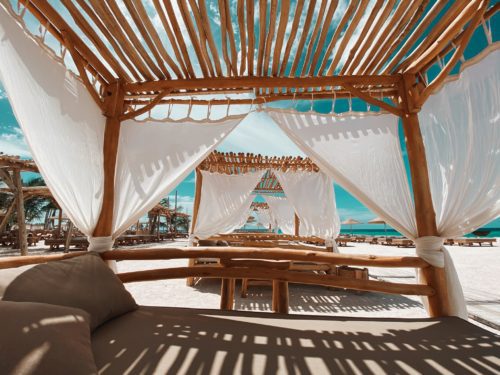 Relaxing deep house nights
The music starts at 5:00 pm on Fridays and continues until closing time. On Sundays, the DJs start a little earlier (4:00 pm) and continue as long as there are people enjoying their drinks and the music! There are plenty seats in the shade and sun beds in the sun, close by, or a little further away from the speakers, so there is a good spot for everyone! In addition, Ocean Oasis has a paid taxi service, so their guests don't even have to drive to and from these relaxing deep house nights themselves!
Additional information
Opening hours: 'Sundown by Oasis', every Friday from 5pm until closing time. 'Essentials by Oasis', every Sunday from 4pm on. For all info you can call: +5997014440 or check their website. You can find all other information, about the restaurant, beach and bar section of Beach Club Ocean Oasis here.
Where exactly can I find Ocean Oasis?
On the menu: Latin music and dance and a lot of fun!