Vacation in Luxury on Bonaire: A Comprehensive Guide
22 May 2023 by Sunwise Bonaire -

Reading time:

5

minutes
Experience the ultimate luxury on Bonaire, a Caribbean paradise. This guide takes you through the island's opulent accommodations, VIP services, and fine dining options, all set against the backdrop of Bonaire's stunning natural beauty. Embark on a journey of luxury and adventure on Bonaire.
An Invitation to Bonaire
Let's set sail for Bonaire, a Dutch island tucked away in the Caribbean Sea. This tropical haven, a part of the ABC Islands with Aruba and Curacao, presents a unique fusion of Dutch customs and Caribbean culture. Given its ideal climate and safe location outside the hurricane belt, Bonaire emerges as the perfect spot for a luxurious vacation. Let's find out about the luxury on Bonaire.
Luxury Accommodations Beckon
As you map out your luxury vacation on Bonaire, ponder over the array of opulent accommodations the island presents. The new Delfins Beach Resort, for instance, serves as an ideal hub for luxury vacationers. Here, you'll discover:
Expansive oceanfront and garden view rooms
Two welcoming large swimming pools
On-site dining options
A fitness center to maintain your regimen
Moreover, for a more secluded experience, you might contemplate renting a luxury villa from the Sunwise Exclusive Collection. These villas frequently include private chef options, private jetties or moorings, and breathtaking views of the Caribbean Sea.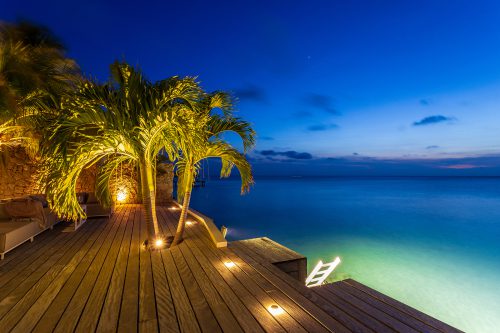 Dive in Luxury
Bonaire, a haven for divers, boasts some of the finest shore diving globally. VIP Diving Bonaire offers a unique 'Dive Butler' service, providing private dive guides or instructors for the ultimate personalized diving experience. Additionally, they offer private dive courses and can charter a private boat exclusively for you, ensuring a truly VIP diving experience.
Discover in Style
Subsequently, let's uncover Bonaire in style with luxury bus tours. These air-conditioned buses provide a comfortable and luxurious means to discover the island's top attractions. With informed guides and adaptable itineraries, these tours offer a VIP sightseeing experience.
A Taste of Luxury: Fine Dining on Bonaire
Embarking on a luxury vacation is not just about the destination or the accommodation; it's also about the culinary journey. Fine dining plays a pivotal role in defining a luxury vacation. It's an opportunity to savor exquisite dishes, experience new flavors, and enjoy top-notch service in a sophisticated setting. On Bonaire, the fine dining scene is as vibrant as its tropical surroundings. From local delicacies to international cuisine, the island offers a gastronomic adventure that adds to the overall luxury experience.
Find the Orient in Senang
In Senang you will taste the dishes of the nearby east, middle east, and far east. The dishes are inspired by the beautiful trips that Jonnie and Thérèse Boer experienced with their children in the last 20 years. The high standard, and great diversity of the dishes from the Orient always inspired them for luxury dishes.
Relish the Tastes at Brass Boer
Brass Boer, a restaurant situated on the Caribbean Sea and in Zwolle's city center, offers fine cuisine with local influences in a pleasant ambiance. The restaurant is managed by Jonnie and Thérèse Boer, who aim to provide their guests with an exceptional dining experience. Their restaurant De Librije has Michelin Stars for ages.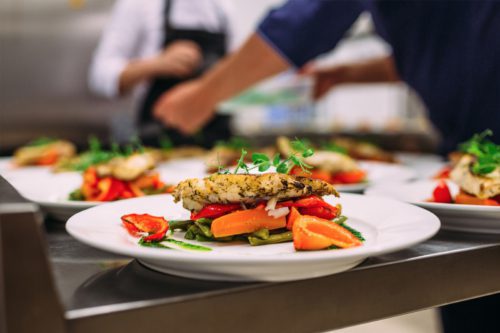 Experience At Sea Bonaire
At Sea Bonaire is a restaurant that presents a welcoming ambiance, culinary delights, and striking views. They offer an extensive and comprehensive à la carte menu with creative dishes. They also offer a surprise menu, which is the best way to experience what At Sea is capable of. The chefs draw inspiration from both local and overseas products, making the menu well-balanced with delicate spices and flavors from all over the world.
Uncover Chefs Bonaire
Cooking is all about food. And, food brings people together, to meet and greet and enjoy an intimate, culinary experience. After a warm welcome at 7:00 PM, the Chefs are there to personally accompany their guests to their seat. A very comfortable seat, placed in a surprising setting with a cosy, relaxing atmosphere. A place where the Chefs not only create culinary masterpieces, but will serve them to you personally as well.
Indulge in Private Chefs and Catering Services
For those residing in a vacation villa, hiring a private chef can enhance the luxury experience. These chefs can cater to your specific dietary needs and preferences, creating personalized menus and delivering restaurant-quality meals right in your villa. This service allows you to enjoy exquisite dining experiences in the comfort and privacy of your own accommodation.
The Allure of Luxury Yachts
Bonaire, a favored destination for luxury yachts, attracts numerous high-profile visitors who choose to anchor their vessels in the island's unspoiled waters. Among such yachts is the Tatoosh, a 92.42m/303'3″ motor yacht, a creation of the German shipyard Nobiskrug. Tatoosh is celebrated for its world-class luxury, offering flexible accommodation for up to 12 guests across 11 cabins. The yacht, with interior styling by English designer Terence Disdale, boasts spacious living areas and exceptional amenities. Furthermore, Camper & Nicholsons, a distinguished yacht charter company, presents an exclusive fleet of luxury yachts for charter in Bonaire. These yachts offer a unique way to explore the island and its surrounding waters, delivering unparalleled luxury and comfort. Although the identities of the yachts and their owners are often confidential, it's known that many of these vessels belong to successful entrepreneurs, business magnates, and celebrities worldwide.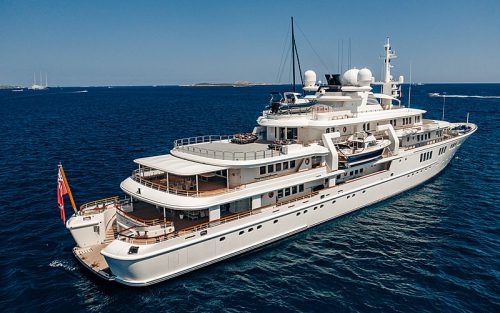 Celebrity Visitors
Over the years, Bonaire has been a vacation spot for many high-profile individuals. These visitors often come from various fields such as entertainment, sports, and business. They are drawn to Bonaire for its natural beauty, tranquility, and luxury offerings. While their identities are kept confidential to respect their privacy, it's not uncommon to spot a famous movie star from Hollywood, a renowned musician from Europe, politicians from the Netherlands, or a successful entrepreneur from South-America, enjoying the island's offerings. These visitors often choose Bonaire for its privacy, making it a perfect luxury getaway.
Embracing the Bonaire Luxury Experience: A Final Note
Bonaire offers a unique blend of luxury, adventure, and natural beauty. Whether you're a diving enthusiast, a food lover, or simply looking for a luxurious getaway, Bonaire has something to offer. With its luxurious accommodations, VIP services, fine dining experiences, and stunning natural beauty, Bonaire is the perfect destination for a Vacation in Luxury. So why wait? Start planning your luxury vacation to Bonaire today! Experience the thrill of diving with a private instructor, savor the flavors of world-class cuisine, and relax in the comfort of a luxury villa. Bonaire awaits you with its unique blend of adventure and tranquility. It's time to embark on your dream vacation in luxury on Bonaire.