Vacation homes Bonaire: paradise awaits!
11 May 2023 by Sunwise Bonaire -

Reading time:

2

minutes
Discover the best of our island with Sunwise! Offering a range of vacation homes Bonaire, from luxury villas to cozy holiday houses, we ensure a memorable Caribbean getaway. Experience pristine coral reefs, thrilling kitesurfing, and stunning landscapes. Find your perfect holiday home and plan the ultimate Bonaire vacation with us.
Are you looking for the perfect vacation homes Bonaire has to offer? Look no further! At Sunwise Bonaire, we have a wide variety of vacation homes to suit every taste and budget. From luxury villas to cozy holiday houses, there's something for everyone on our beautiful Caribbean island.
Experience Bonaire's top attractions
Bonaire is a true paradise on earth, offering a plethora of activities and attractions for every type of traveler. Here are some of the top things to do during your stay:
Scuba diving and snorkeling: Bonaire is renowned for its pristine coral reefs and diverse marine life. Stay in one of our vacation homes near the best dive spots to make the most of your underwater adventure.
Kitesurfing: For adrenaline junkies, kitesurfing is a must-try activity on Bonaire. Our oceanfront villas for kitesurfers provide the perfect base for your thrilling escapades.
Nature Exploration: Bonaire's stunning landscapes are begging to be explored. Discover the best Bonaire vacation attractions and immerse yourself in the island's natural beauty.
For more ideas, check out our top 10 activities to enjoy during your Bonaire vacation.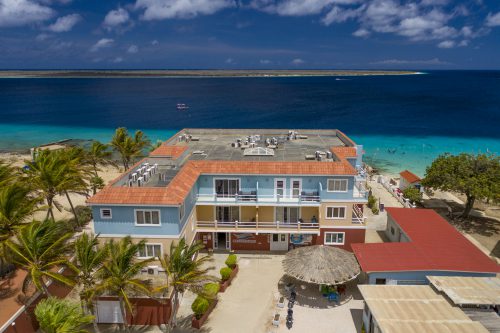 Find your ideal vacation homes Bonaire
At Sunwise Bonaire, we offer a diverse range of vacation homes Bonaire visitors can choose from. Here are some of our popular collections:
Oceanfront rentals: Enjoy stunning views and direct access to the beach with our selection of oceanfront properties.
Luxury apartments: Indulge in the finer things in life with our upscale, modern apartments.
Villas with private pools: Relax in style with a private pool just for you and your loved ones.
Pro tip: Browse our Sunwise Exclusive collection for the most luxurious and unique vacation homes Bonaire has to offer.
You can find our Exclusive Collection here.
Make the most of your Bonaire vacation
To help you plan the perfect getaway, we've put together the ultimate Bonaire vacation guide. From travel tips to local insights, we've got you covered.
Don't miss our recommendations for luxury villas for rent on Bonaire and the best villa rentals for a perfect Caribbean getaway. And if you're longing for an oceanfront experience like no other, explore our oceanfront vacation rentals you need to experience now.