New York to Bonaire Flights Soar to New Heights
17 August 2023 by Sunwise Bonaire -

Reading time:

3

minutes
United Airlines and the Government of Bonaire launch visionary flights, making the Dutch Caribbean jewel more accessible from New York/Newark. This strategic move enhances travel options, echoing travelers' desires for enriched Bonaire experiences. Adventure awaits in this captivating paradise.
In a groundbreaking stride towards enhancing the travel landscape, the eagerly anticipated collaboration between the esteemed United Airlines and the Government of Bonaire has heralded an era of enriched travel opportunities. Amidst the captivating allure of the Dutch Caribbean island, a visionary initiative is set to revolutionize the way travelers embark on their Bonaire escapades. The island's beckoning shores are now more accessible than ever, thanks to the addition of two remarkable weekly flights from the bustling city of New York/Newark (EWR) to the tranquil haven of Bonaire (BON).
Answering the call of discerning travelers
In response to the resounding demand for seamless travel options during the forthcoming winter and spring seasons, United Airlines, in strategic collaboration with the illustrious Tourism Corporation Bonaire and BONHATA, has unveiled a visionary plan. With a firm commitment to elevating the quality of travel, United Airlines will amplify their New York/Newark (EWR) service from a weekly offering to an exceptional three times a week. This monumental step echoes the sentiments of discerning travelers who seek convenience, flexibility, and unparalleled connectivity to the picturesque Bonaire.
A journey beyond expectations
Effective from January 10, 2024, the introduction of these additional flights marks a significant milestone in cultivating a comprehensive network between the United States and the captivating island of Bonaire. The novel travel experience will encompass round-trip flights on Sundays and Wednesdays, seamlessly integrated with the existing round-trip Saturday service. This visionary expansion translates into an impressive total of 61 meticulously scheduled round-trip journeys bridging the United States and Bonaire, spanning the period from January 10, 2024, through April 24, 2024.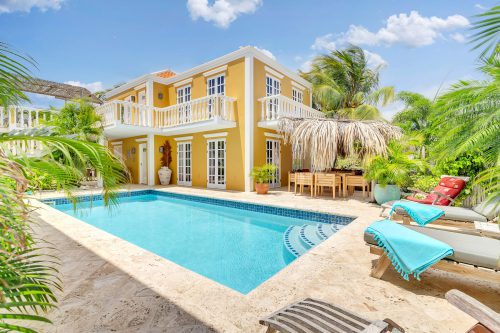 A testament to excellence: United Airlines' commitment
The effervescent enthusiasm surrounding this strategic expansion is perfectly encapsulated by Miles Mercera, the esteemed CEO at Tourism Corporation Bonaire. "We are ecstatic to be working with United Airlines to bring two new weekly flights to the island this upcoming winter," Mercera declares. This sentiment reinforces the growing allure of Bonaire among US travelers, setting the stage for a voyage replete with discoveries, relaxation, and unforgettable moments.
Matt Stevens, Vice President of International Planning at United Airlines, proudly affirms the airline's ongoing dedication to shaping an extraordinary travel experience. The additional flights are emblematic of United's unyielding commitment to furnishing travelers with an extensive array of options. This commitment serves to solidify United's reputation as the preferred choice for travelers seeking leisure and exploration in the heart of the Caribbean.
Enriching cultural exchange and sustainability
Jolinda Craane, the dedicated Commissioner of Tourism of Bonaire, highlights the profound implications of this strategic expansion. "More flights mean more visitors to share our unique culture, spectacular natural setting, warm weather, and fantastic culinary scene with," Craane emphasizes. This influx of visitors is poised to unveil the multifaceted tapestry of Bonaire's offerings, from its diverse culture to its steadfast commitment to sustainability.
Your adventure awaits: unveil Bonaire's Treasures
As you ponder your next journey, consider the boundless opportunities that await on the idyllic island of Bonaire. With enhanced accessibility, connectivity, and a commitment to excellence, your experience is destined to be one of unparalleled enrichment and discovery. The azure waters, vibrant culture, and captivating landscapes beckon, inviting you to embark on a journey that transcends the ordinary. Welcome to Bonaire – a realm of wonders and adventures, ready to be explored. Find the best apartments and villas on our property pages!