Discover the Beauty and Comfort of Bonaire Apartments
26 May 2023 by Sunwise Bonaire -

Reading time:

3

minutes
Discover the beauty and comfort of Bonaire apartments, offering an ideal island vacation experience with picturesque oceanfront views, luxurious amenities, and exciting recreational activities.
If you're looking for the perfect island vacation destination, look no further than Bonaire. Known for its beautiful beaches, stunning sunsets, and azure sea, this Caribbean paradise offers a wide range of accommodation options, including luxury Bonaire apartments and condos. In this article, we will explore the benefits of staying in Bonaire's finest, highlighting their unique features, recreational activities, and dining options, all while being conveniently located near the charming center of Kralendijk.
Location and Surroundings of Bonaire Apartments
Stepping out of your Bonaire apartment, you'll be greeted with picturesque views of the island's oceanfront and waterfront. These apartments are situated within walking distance to the heart of Kralendijk, Bonaire's main town, where you can find a variety of restaurants, shops, and supermarkets.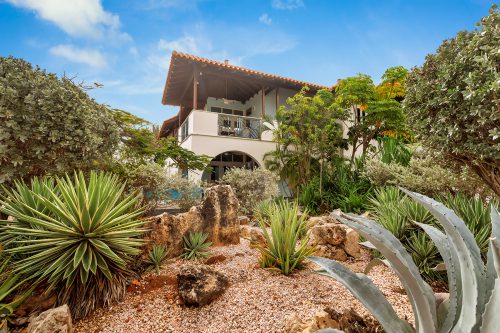 Nearby Amenities
Some of the convenient amenities you can find near Bonaire apartments include:
Restaurants: From fine dining to local eateries, there's something for everyone
Shops: Souvenir shops, boutiques, and supermarkets are all within easy reach
Entertainment: Vibrant nightlife, bars, and various activities are just a stone's throw away
The Inviting Features of Bonaire Apartments
When you stay at one of the Bonaire apartments, you'll enjoy all the comforts of home, along with some luxurious additions. These apartments offer:
Stylish Interiors
Spacious living rooms with modern furnishings
Well-equipped kitchens for preparing meals
Comfortable bedrooms designed for relaxation
Air conditioning and ceiling fans to ensure optimal temperatures
Flexible bedding options to accommodate your group's needs
Private Outdoor Spaces
Terraces or balconies with breathtaking views of the sea or lush tropical gardens
Charming outdoor seating areas perfect for dining al fresco or enjoying your morning coffee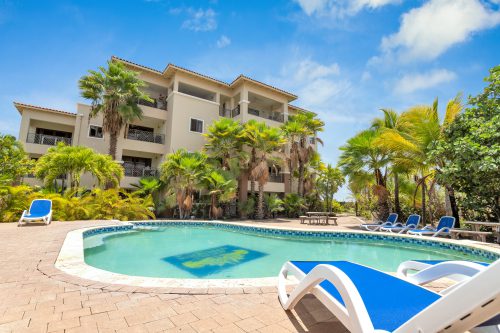 Recreational Activities in Bonaire Apartments
During your stay, you can take advantage of various recreational activities and facilities, such as:
Swimming: Enjoy the communal pool situated amidst pleasant surroundings
Diving and Snorkeling: Discover the underwater world with comprehensive dive facilities and on-site dive shops
Water Sports: Experience local water adventures, such as windsurfing, kayaking, or sailing
Dining and Entertainment Near the condos
With your apartment's proximity to the center of Kralendijk, you'll have abundant dining and entertainment options. Savor delicious island cuisine, indulge in a refreshing cocktail, and shop for local artisan goods, all within walking distance from your apartment.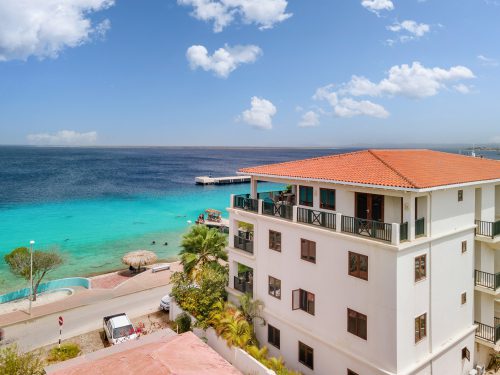 Additional Services and Facilities of Bonaire Apartments
Your stay at a Bonaire apartment will be even more enjoyable with these added services and facilities:
Airport Pickup: Arrange for airport transportation to your apartment
Car Rentals: Rent a car and explore the island at your own pace
Grocery Packages: Pre-order grocery essentials and have them delivered to your apartment
Free Wi-Fi: Stay connected during your vacation
Housekeeping Services: Maintain a clean and tidy space with regular housekeeping
Booking a Bonaire Apartment
If you're ready to plan your dream vacation and explore the variety of condos available, consider the following booking information:
Minimum Stay Requirements: Typically, Bonaire apartments require a minimum stay of 5 to 7 nights
Check-In/Check-Out Times: Confirm the check-in and check-out times for your chosen apartment
Contact Details: Reach out to the apartment management or a Sunwise representative to inquire or make reservations
Special Offers: Be sure to ask about any package deals or special promotions
In conclusion, staying in a Bonaire apartment offers you a chance to be surrounded by postcard-worthy views while enjoying the comforts and conveniences of home. With a range of apartment options, recreational activities, and nearby dining and entertainment, Bonaire is a perfect island destination. Start exploring the various options today and make your dream vacation a reality!