Ron Opdam of Sunwise Bonaire
"In 1986, when I was 18 and my parents' house was being sold, I first came into contact with a real estate agent and I knew immediately: I am going to practice that profession!
And so it happened: after my education I immediately started my own agency, with which we later sold between 250 and 300 houses per year with 9 men / women, managed many rental properties and also supervised Homeowners Associations (management and administration).
We have always strived for a very high level of service, even when sales and rental became easier due to market booms: even if there were other people outside the door, eager to buy the house, we went with the first viewer only through the house first. Whatever time we live in, buying or renting a house remains an important decision in life!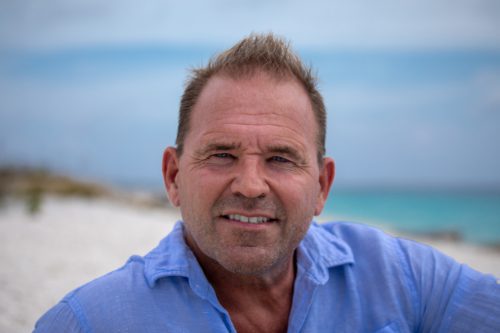 We have always communicated very transparently and frequently with our clients: in the early years by telephone or "over coffee", in the digital age increasingly by e-mail, Skype and the like. The investment of our clients is always a valuable asset and must, in our opinion, be treated with the utmost care!
We feel that we have only done well if, after closing a deal, we can shake hands with an extremely happy tenant or buyer and a very satisfied client! And that the homeowners are and remain happy with their real estate and its manager, also because of the complete and reliable overviews we send them, with all ins and outs their real estate!"