Bonaire real estate management
Investment and holiday address
After their vacation on the island, many guests of Sunwise Real Estate Management Bonaire consider buying a property on the island. They often envision an ideal picture: a beautiful, usually value-fixed investment. Houses can be rented 365 days per year, because we hardly have seasons on Bonaire. At the same time, this ideal investment is therefore the perfect holiday address for the investors themselves!
The team of Sunwise real estate management Bonaire
On the page where the Sunwise Bonaire team presents itself, you have already read what our background is and what our motivations are and here we like to give a concise overview of what we can mean for home owners on Bonaire in the successful rental of holiday homes.
Since the beginning of 2013 we have been working with Sunwise Bonaire, exclusively engaged in the rental and management of homes – apartments and villas – on Bonaire. Mostly owners from the Netherlands or the United States own these houses. We mainly rent out the villas and apartments in our portfolio to tourists, but we also manage houses for long-term rentals.
We succeed in offering our customers the highest possible returns by making transparency and a high level of service our keywords and abiding by these rules of thumb.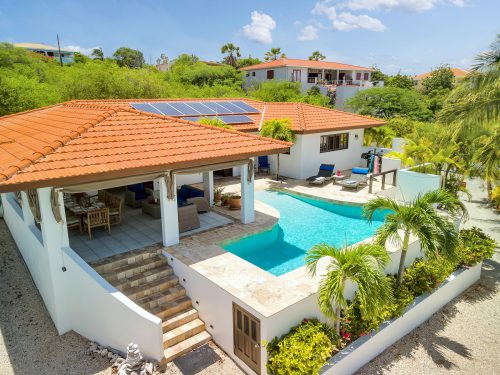 Bonaire real estate management, a brief overview
An overview:
Swift and clear communication…
Tailormade services…
Modern means of communication…
Modern marketing (SEA/SEO/digital news letters)…
Expert advice…
Debby and Ron, collectively, have over 40 years of experience in the real estate business. In the Netherlands, until 2011, they owned two NVM real estate agencies. Therefor owners, sellers, tenants and buyers at Sunwise are always at the right address!
Sunwise, exclusive and transparent management for Bonaire real estate!
Online files and financial statements
Our clients have access to their own files within our professional reservation system. , with all bookings listed and overviews of costs and benefits.
Login owners