LONG TERM RENTAL BONAIRE: bonaire BREEZE apartments
Eight 1BR apartments and one studio
At the Kaya Inglaterra in Playa, at exactly 850 meters from the Wilhelminaplein, we offer 9 apartments in Bonaire Breeze Apartments for rent.
Eight apartments are all identical in terms of layout, except for the mirroring and street side / garden side. The studio (#9) is a bit different, obviously.
The complex consists of two building with a corridor in between.
The four apartments in Bonaire Breeze Apartments on the street side, all have a small secured terrace, the 5 (including the studio) units at the back are facing the communal garden and have their own covered terrace. All apartments have a parking spot in front of the building.
The layout
Living room – open kitchen, bedroom with adjacent bathroom with shower, sink and toilet, a small terrace can be reached from the living room /kitchen. The studio at number 9, doesn't have a separate bedroom and is smaller than the other units.
Additional information
Rental price for the street side units: $ 625 per month, including shared internet connection and excluding water and electricity (Pagabon system)
Rental price for the garden side units: $ 725 per month, including shared internet connection and excluding water and electricity (Pagabon system)
Rental price for the studio apartment (#9): $ 475 per month, including shared internet connection and excluding water and electricity (Pagabon system)
Minimum rental period: 6 months
Deposit: 1 month's rent
Restrictions: no pets
Allocation is based on availability and acceptance by the owner
Location on Google Maps
Available in Bonaire Breeze:
– Apartment 1 (ground floor, street side) RENTED
– Apartment 2 (ground floor, street side) RENTED
– Apartment 3 (ground floor, street side) RENTED
– Apartment 4 (ground floor, street side) RENTED
– Apartment 5 (ground floor, garden side) RENTED
– Apartment 6 (ground floor, garden side) RENTED
– Apartment 7 (ground floor, garden side) RENTED
– Studio Apartment 9 (ground floor, garden side) RENTED
– Apartment 8 (ground floor, garden side) RENTED

(updated 7th October 2022)

All questions and applications by e-mail only please: ron@sunwisebonaire.com
The pictures of the studio apartment (#9)…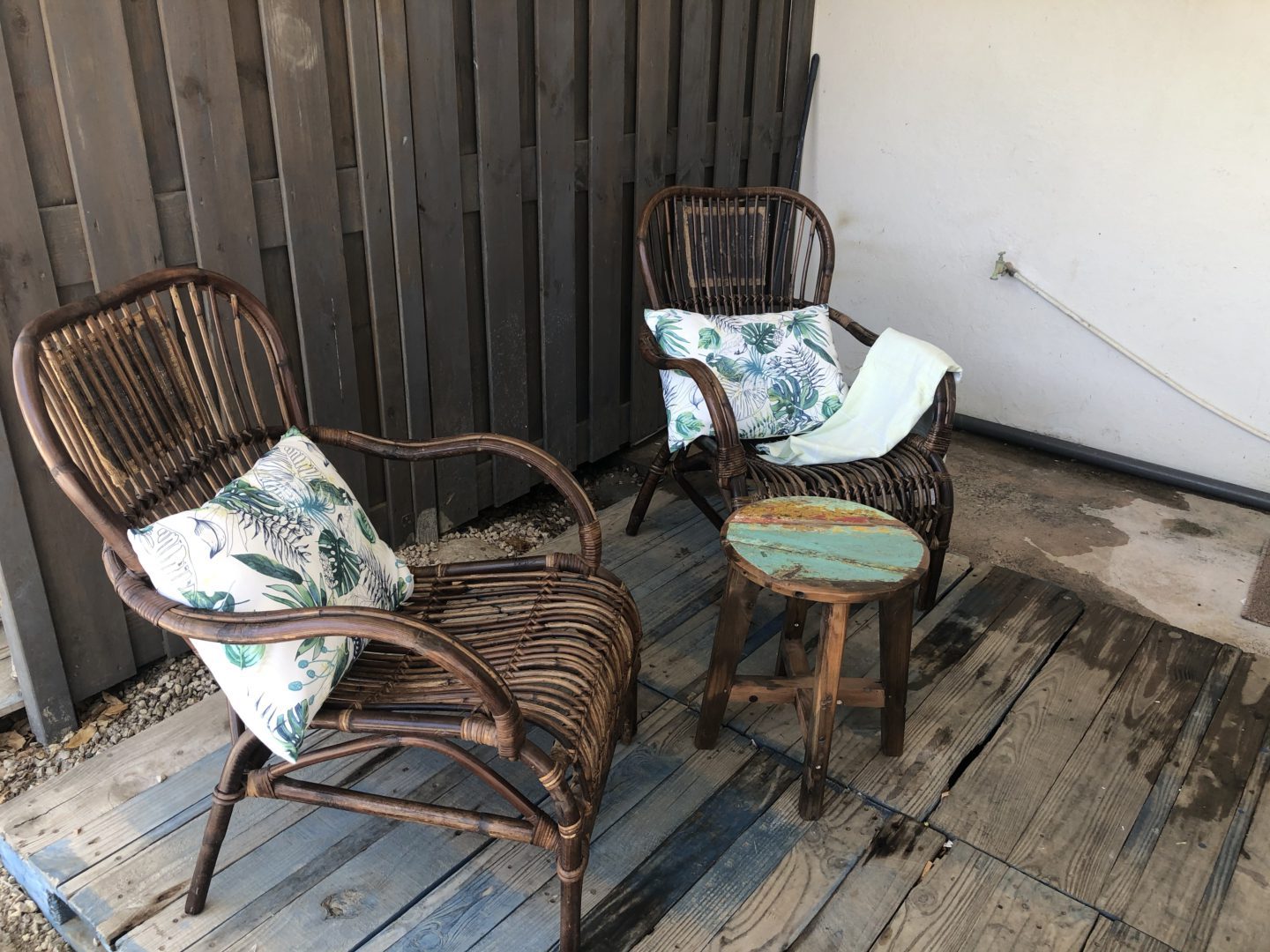 The pictures of the common parts…